FLASH SALE 50% OFF: Magnetic safety child proof locks – kitchen cupboards, drawers, doors – 10 locks + 2 keys – Stick on no drill – Easy install – Strong magnet – FREE door stop & UK plug protector – Extra 3M adhesive – Cheap
"Safety doesn't happen by accident"
Protect
Magnetic cupboard locks are the ideal way to protect and childproof the house. Kids are natural explorers and it can be stressful keeping an eye on them all of the time. Give yourself some peace of mind and use child locks to ensure they're automatically kept away from dangerous and hazardous items in cupboards.
Easy and hassle free
– Frustration free packaging
– Tried and tested instructions for quick and simple fitting
– No tools, screws or glue required
– Invisible from outside
– No damage to furniture on removal
– Locate keys in the most accessible, convenient place for you – but out of reach of children
Exceptional quality:
– Premium manufacturing materials that have been tried and tested for ultimate child safety and crafted to exacting standards
– Strong 3M adhesive so that your locks stay put
– Powerful magnetic field means that unlike other brands, our locks stay shut even on cupboards up to 35mm thick
Investment:
– Great to use around the house – kitchen, bathroom and bedrooms
– Use on cabinets, cupboards and drawers
– EXTRA 3M adhesive means you can reposition locks as required or remove and use again later
– Two keys means you can always have a spare one
– 10 locks + 2 keys means you can baby proof multiple units around the home
– Fantastic for parents, grandparents and carers of children
Included:– 10 Locks + 2 Keys
– EXTRA 3M adhesive
– USER FRIENDLY STICKERS – unique to our brand – white sticker dots included so you can easily locate where the lock is and unlock it in seconds
– FREE frog door stopper to stop little fingers being trapped in doors
– FREE UK plug protector for child safety – prevent kids putting their fingers in dangerous sockets
No risk guarantee
– 100% satisfaction or your money back
<

https://couponmatrix.uk/posts/wp-content/uploads/2018/06/41JFAICWpYL._SL160_.jpg
EASY AND QUICK TO INSTALL – Clear & simple instructions. No tools, drilling or glue required. Takes less than 2 minutes to fit.
NO DAMAGE to furniture on removal. Locks are INVISIBLE from outside.
BABY SAFETY – Protect curious children by automatically locking hazardous items out of sight. Unlock in seconds with either of two keys provided. Keys can be positioned in the most accessible place for you, but out of reach of children.
SUPERIOR PERFORMANCE – Powerful magnetic field ensures even thicker cupboard doors stay locked. Unlike other brands, these locks are effective on surfaces up to 35mm thick. Our powerful 3M adhesive ensures locks stay put and the box includes extra adhesive so you can remove them and use them again in the future.
FREE DOOR STOPPER AND PLUG PROTECTOR – Protect kids in more ways than one and achieve peace of mind around the house.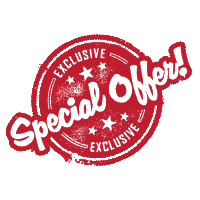 More Promoted: Baby Sale Products