Glucosamine Sulphate 2KCL 1500mg (120 Tablets) Plus Omega 3 Fish Oil (120 Capsules) PENNY SALE, by Zipvit | Joint & Heart Health
Glucosamine Sulphate plus Omega 3 Highlights:
1 a day 1500mg Glucosamine
1 a day 1000mg Omega 3
Supports normal collagen and cartilage function
Supports Heart, Brain and Eye Health
About Glucosamine Sulphate 2KCL 1500mg (120 Tablets) PLUS Omega 3 1000mg (120 Capsules) from Zipvit
Each ZipVit tablet contains a huge 1500mg of Glucosamine Sulphate to supplement the naturally occurring Glucosamine found in your cartilage. Now with added Vitamin C to support normal collagen formation and the for the normal function of bones and cartilage.
https://couponmatrix.uk/posts/wp-content/uploads/2018/06/51SjhTM8BTL._SL160_.jpg
120 Glucosamine Sulphate Tablets plus 120 Omega 3 Fish Oil Capsules for only ONE PENNY MORE- Highest quality supplements from the UK's leading online vitamins and supplements specialist
Supports normal collagen formation and cartilage function, our highest strength and best selling joint health product. GMP Manufactured – highest worldwide standard.
Buy Glucosamine Sulphate and Omega 3 with confidence – Zipvit is a family-owned UK brand, committed to the highest standards of customer service, with the highest rating of any direct vitamin retailer on Trustpilot (9.7 out of 10).
Zipvit's no nonsense, transparent approach to quality and value has seen us exceed more than one million online customers. We are totally committed to bringing you the best vitamins and supplements available, and our Glucosamine Sulphate plus Omega 3 fish
We are committed to supporting good causes too – we are extremely proud to be Staffordshire's largest supporter of Macmillan Cancer Support, and in February 2017 we donated over £29,000 to help fund their vital work supporting cancer patients and their families across the UK.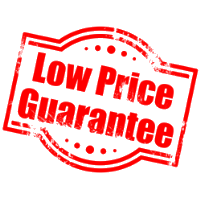 Bumper Bargains: Health Sale Bargains