Gong Baby Bottle Sterilizer With Drying Portable Baby Bottle Treasure Stainless Steel Drain Cleaning Cabinet Disinfection – Reduced
feature:
1. Leachate: Tableware can be carried around without drying to prevent secondary pollution.
2. Sterilization: The high temperature environment effectively kills the bacteria on the dishes.
3. Large storage space allows multiple bottles to be placed at the same time, which is beautiful and clean.
4. Drying: 360 degrees dry, safe and no dead ends
5. Food-grade material cover: made of food-grade material, safe and non-toxic, safe to use.
6. Wear-resistant reinforced shaft opening and closing convenient, stable and durable, good sealing performance.
https://couponmatrix.uk/posts/wp-content/uploads/2018/06/51rK3228U0L._SL160_.jpg
Product volume: 4.5L/working temperature: 70 + 10 centigrade / product size: 235*190*190mm/ cleaning time: 50 minutes /90 minutes,(Baby bottle not for sale)
Power: 220 -/50Hz/ storage quantity: 3 sets of bottle / power: 28W/ function: drying, sterilization, leachate, storage/Disinfection method: ultraviolet light
Intelligent control is suitable for all kinds of materials: all kinds of materials can be sterilized, suitable for bottles of different materials.
3D circulation hot air, fast drying, easy to use,Strong germicidal, more effective inhibition of bacterial growth
This baby bottle cleaning cabinet is specially designed for the baby bottle disinfection,It is scientifically sterilized, which is more conducive to the baby's growth, convenient operation, health and hygiene, and is so easy.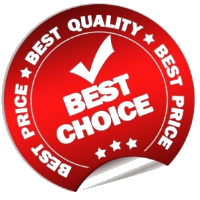 Discounted: Sale Category