Gong Bottle Sterilizer Combo Intelligent Constant Warm Milk Baby Bottle Insulation Multifunctional Hot Milk Device – Bargain
Instructions for use:
Warm milkl:Add 400-500ML clear water, put in the milk bottle / water bottle, turn the knob to the 40 warm milk stall.
Hot dishes:Add the 350-500ML water, put the heated pouch / box food, cover the lid and turn the knob to 70 degree hot food stall.
Disinfection:Add the 100-200ML water, put the parts to be sterilized, cover the lid and turn the knobs to 100 degrees sterilizing stalls.
Boiled eggs:Add the 80-100ML water, put the egg on the steamed egg rack, then put the steamed egg rack into the warm milk device to cover the lid, turn the knob to 100 degree sterilizing gear, and steam the dry water.
https://couponmatrix.uk/posts/wp-content/uploads/2018/06/518eDCOLQRL._SL160_.jpg
Rated voltage: 220-240V/: rated power: 150W/ temperature control range: 40-100 degree / rated frequency: 5HZ/ product size: 230 * 165 * 220MM(Baby bottle not for sale)
Good quality PP material health selection, without bisphenol A, preferably food grade material, safer.
It can warm milk and warm water at the same time: the unique double bottle design can accommodate 2 bottles at the same time, and the milk and water are heated together at constant temperature.
A split type wire,Convenient cleaning,Anti dry burning and power protection protection,Stepless temperature controlCharacteristic.
4 and 1 multi function design:One button control, simple operation, to solve the trouble of new mothers and mothers.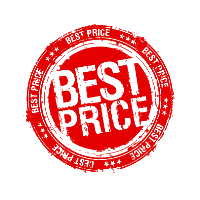 List More: Sale Bargains