Hand Shower Bracket, 18-25MM Adjustable Replacement Shower Head Holder Chrome Finished (A)
1.Saves renewing whole riser: around £60 for complete rail with no components available separately
2.Once installed it holds all shower head hoses perfectly in place and does no move around when the shower is turned on
3.Beautiful chrome finished
4.Strong holding of the rail and the shower head
Material:
 Engineering Grade Plastic (ABS)
Finish:
 Chrome
Suitable Slide Bar:
 18-25mm
Dimensions of product:
20 x 14 x 5cm/ 7.8 x 5.5 x 2in
Package Content
1 x Replacement Hand Shower Bracket
Warranty
1.The product is under 12 month warranty.
2.Lifetime technical support by Rongle after-sales Team.
3. 30 days money back guarantee: the terms entitle you to a replacement or refund.
Best Replacement: Replace broken/old holders so you don't have to change the whole rail and save so much money.
Adjustable: Definitely for a 18/19/20/21/22/23/24/25mm diameter round pole, truly universal. Clamp to the pole, simple twists and screw for setting height and angle.
Easy to Use: Incredibly easy to fit without having to unscrew the bar from the wall. The side that holds the shower head is fixed by screw, so you can adjust angle of shower head when the screw is loose. No need to remove any poles, grabs the pole firmly and won't slip down.
Engineering plastic (ABS) well constructed and chrome finished.
Perfect after-sales Service: If you have any request, for example,replacement or refund, we will offer best items and service for you.
Hand Shower Bracket, 18-25MM Adjustable Replacement Shower Head Holder Chrome Finished (A)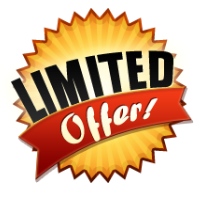 View More: Sale Save Offers