JJOnlineStore – FLASH SALES – 48 x Assorted Various Size Tool Spring Terry Clips DIY Heavy Duty Storage / Shed Garage
Colour: Silver
Size 1: 22mm
Size 2: 23mm
Size 3: 32mm
Size 4: 35mm ( 1 inch )
Features:
Brand New
Ideal For Professional Or D.I.Y Enthusiast
Easy To Install With Single Screw Or Bolt.
Simply Push The Tool In Place To Store
The Clips Are A Quick Way To Store Tools But Easy To Pull Out Of The Clip For Use.
You will receive: 1 pack 48pcs assorted Tool Sping Terry Clips Heavy Duty Storage
JJPRIME- Assorted Tool Storage Spring Clips.
Pack of 48. Comes with 4 sizes. Please refer to product description for sizes.
Easy to use and Install.
Great for storing items like tools, brooms, brushes and rakes etc.
Ideal for garages, sheds, yards, cupboards etc.
JJOnlineStore – FLASH SALES – 48 x Assorted Various Size Tool Spring Terry Clips DIY Heavy Duty Storage / Shed Garage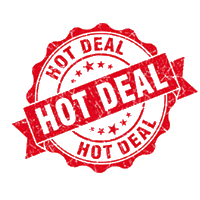 Discounted: Tool Sale Items