Kookaburra Water Resistant Sun Sail Shade Canopy in Ivory – 3m Triangle
Kookaburra 3m Triangle Party Sail Shade
Kookaburra Shade Sails – Protects you from the sun all day long
Features:
– UPF34+ (Blocks over 96.5% of harmful rays – certified)
– 2 year manufacturer's warranty as standard
– Water resistant, ideal for temporary outdoor use
– High density polyester (140gsm UV stabilised)
– Webbing loops on each corner (hem only, does not come with stainless steel D rings)
– Easy to install
– 3 x 1.5m rope for Triangle shade sails
Specifications:
– Shape: 3.0m Equilateral triangle
– Material: High density polyester (140gsm)
Woven shade sails are the most effective sail shades for offering maximum UV protection. The ultra-tight weave of the fabric has been independently tested to UPF34+ making these sail shades near impenetrable by sunlight. More than 96.5% of harmful UV rays are blocked out as a result.
Beautiful, useful and festive, perfect for adding decoration whilst bringing a little comfort to those (few but glorious) hot, hazy days outside. Our 140G sail shades are lightweight, water resistant and ideal for short term outdoor use.
In warmer climates, sail shades are designed with small holes in the weave to allow hot air to escape and to keep it from getting too warm underneath the sail. However, with the British climate generally cooler than many countries and more prone to showers, a tighter weave is ideal. You can enjoy maximum UV protection and shelter from the rain without worrying about being uncomfortably warm beneath your sail shade.
https://couponmatrix.uk/posts/wp-content/uploads/2018/06/514URR9Vr5L._SL160_.jpg
Perfect party sail shade for providing cool shelter in the garden
UPF34+ (Blocks over 96.5% of harmful rays – certified)
Lightweight, water resistant fabric is ideal for short term outdoor use
High density polyester (140gsm UV stabilised)
2 year manufacturer's warranty as standard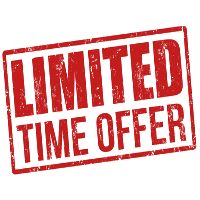 View More: Garden Sale Items