L'Home 5 g×50 pack Silica Gel Sachets Desiccant Packets-Regenerative (Free bag and three humidity cards) – Price Special
The Ultimate Of Silica Gel Dessicant Sachets Set Is Brought To You by L' Home…
… to make sure humidity in your home, office or workshop is at healthy levels
… to safely store your food, drugs, electronics & shoes
… to ensure safe storage against corrosion and mold
… to be reused countless times due to its regenerative nature
L' Home is offering you a COMPLETE Dessicant Silica Gel Pack set to treat you to the healthy & refreshed home, office or workplace atmosphere that you deserve!
Say Goodbye To Harmful Moisture Once & For All!
We are providing you with full 250gr of Silica Dehumidifier in individually sealed Silica Gel Sachets 5gr, for all your household needs.
L'Home desiccant, consisting of interconnected pores, is a capillary pore adsorption system with a large surface area and a potential to absorb and condense moisture in the air equivalent to 40% of its own weight at a relative humidity of 90%.
In other words, in rainy days when indoor air humidity reaches 90%, 4 or 5 silica gel bags in your camera bag would ensure your camera remains safe from moisture!
Why Choose L' Home Silica Gel Packs Set?
· It is an all-inclusive set of 3 Humidity Indicator Cards + 250gr Silica Dessicant Gel in a handy Storage Box
· The silica crystals are upgraded, for greatest moisture absorbency
· It is ecofriendly, non-toxic, odorless & SGS approved and listed
· It is perfectly healthy for storing your food & drugs
· It is regenerative and reusable
· It will maintain moisture at 40% levels in your drawers, cabinets or closets
Please NOTE: Do note eat, avoid direct touch with skin & seal unused Silica Gel Box to protect children!
Click Add To Cart NOW To Get Your Set Risk-Free!
https://couponmatrix.uk/posts/wp-content/uploads/2018/06/51D-xmttcUL._SL160_.jpg
Cobalt-free L'Home® silica gel desiccant, approved and listed by the SGS, is compliant for food and drug storage.
Two accessories in L'Home® silica gel sachets: Humidity indicator card and sub-package. Humidity indicator card is used to test the moisture in the air as the relative humidity (RH) changes. In addition, the complimentary sub-package is effective in storing desiccants.It contains 50 x 5g silica gel desiccant, three humidity cards, 1 bag
After being saturated with water for the first time, L'Home® silica gel sachets can be regenerated after heating. It can be regenerated twice as much as that of the similar silica gel desiccant.
L'Home® silica gel sachets has excellent absorption and anti-corrosion in footwear, headgear, handbags, food, pharmaceuticals, and electronics in closed environment.
L'Home provides perfect after-sales service. Unconditional return is accepted within 30 days after receiving the product.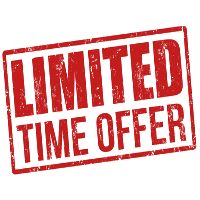 Special Offers: Sale Bargains