LIQICAI Electrical Coolbox Refrigeration Car Mini Fridge/12V DC (Car)/220V AC(Home) (Color : B) – Sale Item
Brand: LIQICAI
*Product description
Capacity: 4L
Powered by both 12V DC(auto)/ 220V AC(home)
Plugs and Leads included
Outer Size: 18*24*25cm exhibited in the diagram
Inner Size: 13*13*20cm
Cold effect: cooling 22 degree celsius below ambient temperature;
Hot effect: warms to 65 degree celsius by the heater (thermostat)
Power consumption: 45-55W
Equipped with a long life fancooling device
All dimensions are approximate and taken at the maximum points of the item, unless otherwise stated.
Uses: fruits, vegetables, alcohol, beverages, drugs, breast milk, coffee hot drinks
Use: outdoor, car, home, travel, office, fishing, party
* Note:
1. Due to the manual measurement, please allows 1-2cm size deviation.
2. Due to take in light and the monitor, pictures may have a slight chromastism problem. This is unavoidable. Please forgive! If not, please buy cautiously.
3. Wrong way of maintaining will affect the product appearance and service life seriously. Pay attention! Thanks 🙂
Capacity: 4L, Inner Size: 13*13*20cm
Power input, 12V DC(car)/ 220V AC(home) / Power consumption: 45-55W
Cooling capacity: 22°C below ambient temperature, Environment-friendly cooling / Heating capacity: 65°C by thermostat
Detachable partition for extra storage / Ideal for home, office, car and outdoors, party
Usually, we will ship the item in 1-3 days, delivery time 9-15 days; Direct Sales By Manufacturers.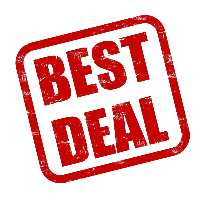 Related Items: Sale Bargains