LIQICAI Portable Insulin Refrigerator Cooler Intelligent Electrical Cool Box Mini Fridge for Diabetes Syringes/12V DC (Car)/220V AC(Home), 3 model optional (Color : Silver, Size : C) – Mega Discount
Brand: LIQICAI
❤ Color:
Silver , Red , White
❤ Size:
Outside Size: 235 x 105 x 110mm
Inside Size: 109 x 62 x 30mm
❤ Model:
Model A (No Battery ), Model B ( Li Battery x 1), Model B ( Li Battery x 2)
❤ Intelligent protection:
Overcharge protection: prevent the battery from overcharging
Over-discharge protection: To prevent over-discharge of the battery
Over-voltage protection: to prevent the battery discharge voltage is too high
Over-current protection: To prevent the battery discharge current is too large
❤ Button instructions:
▽ Reduce the set temperature, minimum 2°C, △ Increase the set temperature, maximum 25°C, AUTO:Intelligent automatic mode, ◉ Power button, press 1 second to power on, long press 3 seconds to power off
❤ Note:
–Product size is similar, there are 1-10mm error, subject to the actual size. Be careful to shoot.
–Product is in-kind shooting, because due to light, angle, different display and other causes of color, please understand.
▶ Model: Model A (No Battery ), Model B ( Li Battery x 1), Model B ( Li Battery x 2)
▶ Outside Size: 235 x 105 x 110mm ▶ Inside Size: 109 x 62 x 30mm ▶ Weight: 780g ▶ Temperature setting range: 2℃ ~25℃ ▶ Noise: ≤ 30DB
▶ Power input, 12V DC (Car) / 220V AC(Home) ▶ Power consumption: Power Supply 15W / Battery 9W ▶ Cooling capacity: 22°C below ambient temperature
▶ Features: Multiple ways to power, power Bank, Household electricity, Car Power. Ideal for car, home, outdoor and hiking. Environment-friendly cooling.
▶ Warm tips: If you receive inappropriate or have any questions, please contact us promptly. Direct sales by the manufacturer. Support multiple purchases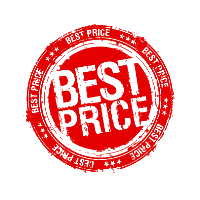 Discounted: Sale Products