MK Security Lights, 50w LED Floodlights with Motion Sensor, Waterproof LED PIR Flood Lights Outdoor, High Output 5000 Lumen 150W HPS Lights Equivalent Replaced, Super Bright LED PIR Flood light, Ideal for Garden, Car park, Hotel and Forecourt, Daylight White
The advantage for MK new Upgraded LED Motion Sensor Lights:
1.New Sensor:More sensitive; detection distance up to 12 meters; Waterproof coefficient from IP44 to IP65, The new protruding adjustment knob can prevent rainwater into the sensor.
2.Light board:Brighter and more durable,Our new rectangle light board packaged and sealed by COB, compared to plastic single-chip.the brightness increased by 30%;
Compared to old Light board, the brightness increased by 10%.
3.Reflector:Larger reflective surface, Contrasting smooth reflector, it reduces useless light reflections and refraction,at the same power, the brightness is higher.
4.Design:With CE, FCC Certification; Lighter and Thinner, The new long-lasting heat sink make our product works stably for a long time;
With 1.5m cable and mounting accessories, bracket can be rotated,easy to install.
5.Stability advantages:The problem of staying light up and blinking can be basically avoided,Working temperature: -25 ° C ~ 40 ° C.
Setting instructions:
TIME — Set the time duration of light 6 seconds for 360 seconds.
LUX — Switch to "SUN", the sensor works every 24 hours; at "MOON" the sensor works only at night.
SENS — Adjust the sensitivity of the motion sensor detection distance: up to 12m; Detection range: 180 ° torsion measurement from top to bottom, left and right.
Replace:
•1.The light was smashed when it was delivered.
•2.PIR doesnt' work or Sensor failed after some days.
•3.Induction device is not waterproof, full of water.
•4.It just kept flashing or staying on all the time.
Package includes:
1 x 50w floodlight
1 x instruction manual
2 x Wall fixing screws
Tips:
If there is any questions, please contact us at [email protected]
【Upgrade ultra brightness】- MK 50W PIR flood lights upgrade bigger luminous surface, adopt new lamp beads spotlight COB integrated light board, so our motion sensor flood light is brighter than other same 50W LED flood light.
【Upgrade motion sensor】- The new version outdoor security lights equipped with more sensitive PIR sensor and sensing distance increased to 12m. Sensing distance(0-12m), lighting time(6-360s) adjustable setting function meet your different demands.
【Energy saving and Eco-friendly】- Achieve the same 150W high-voltage sodium lamp Equivalent lighting, LED flood lights no lead or mercury, more Eco-friendly and the brightness up to 5000lm but help you save 80% on electricity bill.
【Wide application】- Upgrade the waterproof level of the motion sensor to IP65 that can be professional applied to outdoor. The longer lead cable up to 1.5m and package include the wall fixing screws for easier installation. Perfect for your garden, driveway, fence etc. outdoor lighting safer and reliable.
【Warranty and after-sale service】- Comes with 90 days money back guarantee and 2 years of warranty or get a new one as replacement to cover any issue about the LED waterproof floodlight.
MK Security Lights, 50w LED Floodlights with Motion Sensor, Waterproof LED PIR Flood Lights Outdoor, High Output 5000 Lumen 150W HPS Lights Equivalent Replaced, Super Bright LED PIR Flood light, Ideal for Garden, Car park, Hotel and Forecourt, Daylight White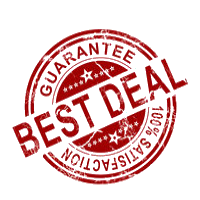 Discounted: Sale Save Bargains