Neotrims Faux Fur Fabric, Furry Sheep Wool, Photography, Fat Squares. For Photography Crafts & Apparel. 15 Stunning Subtle, Natural & Bright Colours. Whole Sale Price – 8. Brown – 1 Meter – Reduced To Clear
Fake fur is cruelty free, ethical, vegan!
This is a real special fur fabric in our collection! Fun, Imitation Fur with beautiful handle and real luxurious look, in solid and 2 tone colours. A selection of Earthy Classy Muted Shaded & Others which are simply Bright's and Fun!
Sold as:
– ½ meter = (160cms x 50cms)
– 1 meter = (160cms x 1mt)
– Cut Squares = (50cms x 40cms)
(there may be a little variation which we can't control on the size of fat square, but overall you will get this size)
Size Note:
– IN UK multiple meters is continuous
– For International Its maximum 2 meters continuous (2mts pre-cuts)
A Long hair, Imitation Faux Fur Sheep's Wool Fleece Style Fabric Which is Available in 11 Adventurous Colours. We have the natural Browns, Black & Ecru. Also in Beautiful Fashion Colours.
FUR FABRICS:
Any Fur Fabrics will shed hairs, and we don't accept fabrics back once bought for unsuitability. If you're not sure, buy a ½ meter or fat square if offered before buying bulk to satisfy suitability for you end use (we do not advise end use of any fabrics). These fabrics are predominantly Crafts fabrics not regular apparel fabrics. Note our comments on securing the fabric at edges also.
FLUFF:
This is a FUR which will have fluff falling off when cut, by nature of construction; simply overclock the raw edges to secure it and it will be fluff free. Please secure this if it's important for you before use.
Specifications:
– Ref: n10720
– Composition: 100% Polyester
WHOLESALE ENQUIRIES AND SPECIAL REQUIREMENTS
Neotrims is a major supplier of Fashion Garment Accessories & Trims to all major High street Chains. Our offices are in China and India, with the Knitting Plant based in Leicester, UK. If you want to buy Bulk/ wholesale, your enquires are welcome and should be mailed to us via "contact us".
British made and knitted fabrics from our Leicester Factory
All our fabrics are durable and made for commercial High Street Stores
Offered as Retail here, we also sell Wholesale (Our Main Business) to EEC Standards. Please write to us for wholesale enquiries for bulk quantities
We knit 7, 10, and 12 Gauge Fabrics, Ribs, Collars & Welts and Sweatshirt Fabrics for Retail and Wholesale (Write to us for wholesale if you are a manufacturer)
Check our Storefront for Other garment & dressmaking trimmings and accessories, Neotrims.com (Check out our Amazon Swarovski crystal jewellery storefront; Janeojewels on Amazon).
Neotrims Faux Fur Fabric, Furry Sheep Wool, Photography, Fat Squares. For Photography Crafts & Apparel. 15 Stunning Subtle, Natural & Bright Colours. Whole Sale Price – 8. Brown – 1 Meter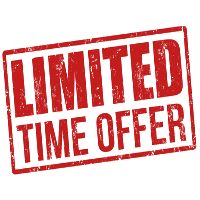 List More: Apparel Sale Bargains