NEW! 110 SolarActive® UV Colour Changing Pony Beads – Multicolour pack – A great visual indicator to the strength of the sun! MADE IN THE USA – CPSIA certified. Lead Free – Price Drop
These Magic Beads are made from a material that changes colour when exposed to UV light. They're pearly pale when viewed indoors, but change to pastel colours when seen outside in the shade, and Red, Blue, Green, Purple, Orange and Magenta when exposed to strong sunlight. CPSIA certified. Lead Free
It's like having 3 beads in one, but they can be used to help indicate the strength of the sun, so make sure you cover up when they're glowing!
Not all sunscreen lotions are the same, as can be evidenced by a lobster-like appearance after a day of being outside. Instead of using your skin as a detector of ultra-violet light (UV), try experimenting with UV Beads. Test the effectiveness of sunscreen, or experiment with colour while you learn about the power of sunlight.
They're also ideal for children as a constant reminder of the impact the sun can have. They will change colour backwards and forwards many times.
Test the ability of your sunglasses to block out ultraviolet light by covering a few beads with the lens of your sunglasses, if the beads do not change colour, your sunglasses block out harmful ultraviolet light from your eyes. Test a variety of glass and plastic containers to determine which materials block out UV light.
The beads are all white in visible light in UV light you will see different colors. Each bead will change colour. These UV Beads are the perfect tool for understanding how solar radiation can be harmful. UV Colour changing pigments are intended for intermittent and random exposure to UV rays.
Continuous exposure to UV rays overtime will compromise the colour changing properties. The contact of sunscreen products on the beads can also impact on the colour changing pigments of the beads. Warning:Keep out of reach of children. This is not a CM© toy, may cause serious or fatal injury if ingested.
Good Life Innovations Ltd are the sole distributor for SolarActive® in the UK and Ireland. Made in U.S.A. Environmentally Friendly. Non-Toxic.
Pack Contains approx. 110 Assorted and Vibrant Colours. 6 x 9mm. CPSIA certified. Lead Free
Colour Changing beads are pearly pale in colour and immediately change to a different colour in the sun!
Walk back indoors and the colours change back. *Colours will vary from day to day depending on the UV-index
Create bracelets, anklets, necklaces and more! Jewellery Crafts and UV Awareness craft projects
Image of Bracelet (not for sale) is for illustration only
NEW! 110 SolarActive® UV Colour Changing Pony Beads – Multicolour pack – A great visual indicator to the strength of the sun! MADE IN THE USA – CPSIA certified. Lead Free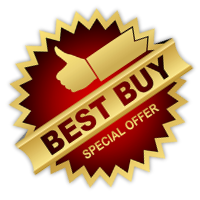 List More: Sale Products