Smashed Hits Poll Winners murder mystery game for 10 girls
Each year, pop stars all over the world wait eagerly for their nominations and subsequent invitations to the Annual Smashed Hits Poll Winners Party. This year has been no exception.
With the awards ceremony about to take place, the stars gather in the wings, each one hoping for their big moment on the stage as the winners are announced. As each nervous nominee arrives they are greeted by the evening's presenters, which tonight includes the famous Doug Beldof, the key organiser of the Elastoplast concert for famine relief in Ethiopia.
Tensions are high already, but then disaster strikes – Doug is found dead in the Ladies toilets of all places!
With stars vying for awards there is no doubt in anyone's mind that his death is the result of foul play – murder to be exact!
The only question is: which one of these famous pop stars actually committed the crime?
The suspects are a mix of colourful 80s stars:
May Donna
Mimi Mia
Cyndi Leaping
Kylie Invogue
Tina Turnaround
Katie Shrub
Tanya Wilsox
Whitney Housedown

Sheena Weston

THIS GAME IS RATED: TEEN
This game contains content that may be suitable for persons ages 13 and older. This game contains:
A murder – violence suggested.
Comic Mischief – Depictions or dialogue involving slapstick or suggestive humour
10 character booklets and name labels
10 invitations and envelopes
CD and script of inspector (which means you can invite an extra guest if wished)
full instructions
After sales support
Smashed Hits Poll Winners murder mystery game for 10 girls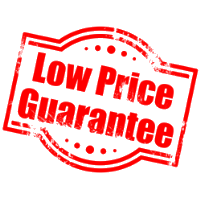 Discounted: Sale Products