TKING 100pcs Assorted Auto Car Standard Blade Fuse Replacement Kit 2A 3A 5A 7.5A 10A 15A 20A 25A 30A 35A With 1 Fuse Extrator 1 Carrying Box (Car Standard Blade Fuse)
Packaging include:  
  
• 2 AMP × 10 Piece  
• 3 AMP × 10 Piece  
• 5 AMP × 10 Piece  
• 7.5 AMP × 10 Piece  
• 10 AMP × 10 Piece  
• 15 AMP × 10 Piece  
• 20 AMP × 10 Piece  
• 25 AMP × 10 Piece  
• 30 AMP × 10 Piece  
• 35 AMP × 10 Piece
• Fuse Extrator/Puller × 1  
★This Car Blade Fuse Set Protect your car and your electrical device from overload or short circuit,which makes it widely used in car, truck, SUV, camper, motorcycles, boat, home general digital camera applications etc.
★Quantity: 100 Pieces in total (10 pcs each size:2A/ 3A/ 5A/ 7.5A/ 10A/ 15A/ 20A/ 25A/ 30A/ 35A),different AMP in different color and AMP numbers carved on the fuse for easy recognition.
★Material:Zn alloy/Plastic,corrosion resistance and best conductivity.
★ROHS/CE compliant,Packed in a durable plastic case to protect the fuses and provide easy transport and storage,easy to use.The size of standard blade fuse is 19 x 5 x 18.5 mm,Rated voltage: 32 V
★We are committed to providing high quality products and excellent After-sales service.Customer satisfaction is our greatest pursuit,We will sincerely respect any of your feedback.Thank you.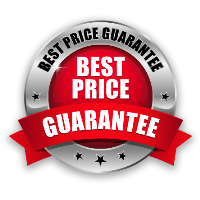 View More: Sale Bargains