TopDeko Birthday Decorations for Boys, Happy Birthday Bunting Banner with 6PCS Honeycomb Balls, 9.8Feet Triangle Flags Banner, 30pcs Pearl Balloons – Sale
Birthday decorations set in blue by TopDeko is desired for boys, making every party more alive and enjoyable. Perfect decorations to add special touch to any party.
13x Happy Birthday Paper Garland: 
Color: Blue with foiled letters
Size: 6.3″ x 4.5″ 
Length: 9.8 feet
Weight: 50g
15x Triangular Pennants:
Color: blue, light blue and white
Size: 4.7″x 6.3″
Length: 8.5 feet
Material: 410 GSM sturdy paper
30x Pearl Party Balloons: 
Color: blue, light blue and white
Size: 10 inches 
Quantity: each clor with 10 balloons
Weight: 1.8g(each unit), good enough to use in several weeks
6x Paper Honeycomb Balls:
Color: blue, light blue and white
Size: 8″ (20cm) 
Quantity: each color comes 2
🎀Happy Birthday Bunting Banner – 13 Individual gold foiled letter of 'Happy Birthday' on banner with ribbon strings, ready to be hanged from ceilings, poles, banisters, or tree branches to be admired.
🎀15pcs Triangular Pennants – made of heavy duty card stock(410 GSM) with glitter laminate in gold flags for an exquisite touch. Each triangle flag measures about 4.7 x 6.3 inches. Banner flags come per-strung with satin ribbon, approximately 8.5 feet when it is hung up.
🎀30pcs Shiny Pearl Metallic Balloons – 10 inch diameter shiny birthday pearl balloons in sky blue, white and blue. Made with premium quality latex, non-toxicity and harmlessness, so it is safe to be used around kids. Each balloons weights about 1.8g, not easy to burst out in a few days.
🎀Handmade Honeycomb Pom Poms – Pack of 6 assorted color honeycomb tissue paper flower balls in 8″. Each tissue paper pom-poms comes with 1 ribbon so that you can hang them conveniently.
🎀After-sales Warranty – 100% risk-free warranty and refund warranty. If you are unhappy with our pack, please feel free to contact us immediately.
TopDeko Birthday Decorations for Boys, Happy Birthday Bunting Banner with 6PCS Honeycomb Balls, 9.8Feet Triangle Flags Banner, 30pcs Pearl Balloons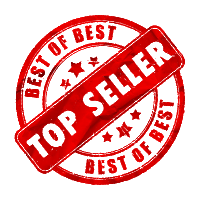 View More: Sale Offers