MeiMei Baby Nurturing Doll Soft Vinyl 20″ Reborn Realistic Lifelike Looks Real Kids Toy Clothing and Accessories Feeding Set Bib & Bottle Birthday Gift Box for Girls Age 3+ On Sale – Special Item Number: 20C010101
Hair: Short and Dark
Eyes: Blue
Body: Soft vinyl
Limbs: Vinyl,moveable arms and legs
Clothes: 1 set of bodysuit,1 set of pink clothes and shorts
Age Range: 3 years and up.
Dimensions: 19.7×0.8×5.7 inches
Product Weight: 4 Pounds.
Kids can dress up the doll themselves whatever they want. Change cloth or the hairstyle, to be the doll's mother or sister. It will be funny and interesting. Meanwhile they can develop social skills while engaging in nurturing playtime fun.Hope you will love it.
Attention
The doll can sit .
The cloth body can't be washed, the limbs are washable.
Hair is washable, but please take care of it.
It would be best not to wash the clothes frequently.
Keep the doll far away from the fire.
Seller Warranty Description
30 Day warranty against manufacturer defects. Warranty voids if purchased from any other seller that is not MeiMei.
Product Safety
Warning: Small Parts. Not suitable for children under 36 months. MeiMei vinyl reborn baby doll is handcrafted, painted by hand. The baby doll is Gentle Touch Vinyl and Soft cloth body filled with PP cotton.
20 inches from head to toe, the head and limbs are made of soft vinyl, the body is cotton body, it is soft, doll limbs can be active, can sit down, will not stand, can not speak, cloth doll can not enter the water.
The gift set package includes 15 pieces : 1 soft vinyl doll,1 set of elephant logo bodysuit , 1 elephant logo clothes, 1 pink shorts, 1 bow tie, 1 hat, 1 diaper, 1 milk bottle, 1 bib, 1 blanket, 1 bowl, 1 scoop, 1 fork and 1 cutest elephant plush friend.
The dark hair, it's implanted and set blue eyes, they look like a real baby's eyes , clear and bright. The eyes can't blink and close.
MeiMei vinyl reborn baby doll has been tested by SAFE ASTM F963 and CPSIA for kids ages 3+.
MeiMei Baby Nurturing Doll Soft Vinyl 20″ Reborn Realistic Lifelike Looks Real Kids CM© toy Clothing and Accessories Feeding Set Bib & Bottle Birthday Gift Box for Girls Age 3+ On Sale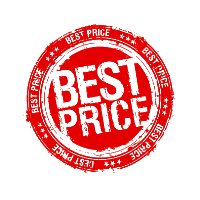 Related Items: Sale Items