hysure 1500ml Portable Mini Dehumidifiers for Home Air Dryer Electric Dehumidifiers for Damp Moisture Absorber Bathroom, Kitchen, Bedroom, Office and Garage-New Version Descriptions
Features:
1.Large 1500ml capacity water tank.
2.Auto-Off and LED indicator when full.
3.Energy efficient with low power consumption.
4.Compact, portable and lightweight moisture absorber.
5.Low noise when you sleep at night.
Specifications:
1.Material:ABS plastic
2.Power: 72W
3.Voltage: 100-240V
4.Size: 11.8*9.8*7.1in
5.Volume: 1500ml
6.Working capacity: 550ml/D
7.Coverage area: 15-25㎡
Note:
1.The dehumidication performance is affected by many factors, such as the environmental humidity, the temperature, the space size, air flow speed(windows or door closed or not) and so on.
2. Do not place the power adapter in a wet or damp place to ensure the dehumidifier can work safety in a well-ventilated area.
3. Wipe clean with a soft damp cloth, do not use harsh or abrasive cleaning products.
4. Keep the front air inlets and top air outlets free from being blocked when the dehumidifier is working.
5. All products offer 60-day money back and 24-month warranty.
6.Before using the dehumidiifer, please check whether the environmental humidity and temperature have met basic requirements, temperature ≥ 20 ℃, relative humidity ≥ 60%.
What can you get?
1 x Dehumidifier
1 x DC Adapter
1 x Instruction Manual 【Large Volume & Quiet】Use peltier technology with no compressor makes it lightweight and quiet, it's volume up to 1500ml and the size is 24.89*18*30cm, but the dehumidifier is very silent and noise is below 42dB (An air conditioner indoor unit noise is about 48dB), offer quiet and soundly sleeping.
【【High-Efficiency】Max capability 1500ml for a long and non-stopping moisture, at 30 ° C and 80% relative humidity condition, it removes up to 550ml of moisture per day.
【Energy Saving】Applying advanced semiconductor technology, the semiconductor dehumidifier is lower 20% energy consumption than the compressor dehumidifier. And it also with auto shut-off function when maximum capacity reached. But you can't connect a hose to drain the water automatically.
【Multi-Space Use】The portable dehumidifier can also help you absorbing damp and condensation, bathroom, bedroom, basement, caravan, laundry room, and will keep you comfortable both day and night.
【Perfect After-sale Service】30 days money back or exchange guarantee, 24 months warranty with professional customer service team to provide friendly and fast support.
hysure 1500ml Portable Mini Dehumidifiers for Home Air Dryer Electric Dehumidifiers for Damp Moisture Absorber Bathroom, Kitchen, Bedroom, Office and Garage-New Version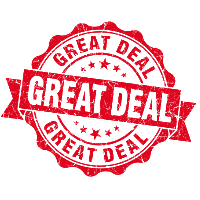 Discounted: Sale Offers