Andrew James Portable Induction Hob and Griddle Pan Set – Single Table Top 2000W Electric Digital Hot Plate with Auto Switch-Off Built-In Timer – 28cm Non Stick Grill Skillet with Removable Handle – Reduced
Andrew James Electric Induction Hob
2000 watts
Digital Display
Clean and hygienic
LED Display
Adjustable power, temperature and timer controls
10 power levels
10 Temperature settings
Temperature range 60 – 240 °C
Timer up to 3 hours (180 minutes)
Easy to clean, compact and portable Microcomputer controlled operation
Optimised Design
Black Crystal Faceplate
Digital display
Soft Touch Display
Over heating protection
Over voltage protection
Under voltage protection
Automatic vessel detection
220- 240 V 50 Hz
CE and ROHS approved
Please note that you need to use induction pans with this induction hob Griddle pan
28cm Deluxe Cast Aluminium Griddle Pan Induction Base
Can be used for all types of Hobs
Heavy duty professional, long quality pressure cast aluminium
Removable handle so pan can be used in oven
Sturdy construction that retains heat well
Will never warp
Top quality, long lasting two-layer non-stick coating
Ridged Interior
Easy clean interior and exterior
Fat free cooking
dishwasher safe
Guaranteed quality
POWERFUL PORTABLE INDUCTION HOB — The Andrew James Single Induction Hob provides powerful, safe and economical cooking that is also portable, use anywhere you have a power supply. The hob will work off a 13amp power supply which makes it suitable for caravaning holidays etc., as well as providing some extra cooking space in a busy kitchen.
INDUCTION GRIDDLE GRILL PAN – The Andrew James Deluxe Griddle Pan lets you enjoy beautiful chargrilled steak, meats and vegetables thanks to the deep griddle lines and that also help to draw fat away from your food so it is healthier. We've even included an indented notch on each side so you easily pour away any fat or oil that accumulates before serving and a removable handle for use in the oven or stove. Suitable for Induction Hobs as it has a special induction disc.
MANUAL TEMPERATURE CONTROL AND TIMER — For full control over your cooking you can set the temperature of the hot plate between 60 to 240 degrees centigrade using the touch sensitive control panels. You can also use the 3 hour digital timer to turn the hot plate off once cooking has finished. 2000 watts with digital display – 10 power levels and 10 temperature settings.
HIGH GLOSS EASY CLEAN FINISH – The solid hot plate is made from A Grade Black Crystal that uses pure copper coils for induction heating. The high gloss finish to the hot plate and control panel is easy to wipe down and clean.
2 YEAR MANUFACTURER'S WARRANTY – Shop with confidence! Andrew James Induction Hob and Deluxe Griddle Pan Sets are covered by a 2 year manufacturer's warranty.
Andrew James Portable Induction Hob and Griddle Pan Set – Single Table Top 2000W Electric Digital Hot Plate with Auto Switch-Off Built-In Timer – 28cm Non Stick Grill Skillet with Removable Handle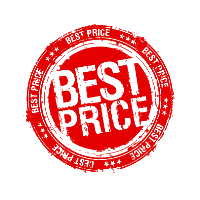 List More: Sale Bargains