Gorgeous Emerald Crystal Satin Clutch Purse | ON SALE FOR £17.99 | FREE UK DELIVERY | SAVE 70% – Cheap Price
Gorgeous Emerald Crystal Satin Clutch Purse | ON SALE FOR £17.99 | FREE UK DELIVERY | SAVE 70%
Gorgeous Emerald Crystal Satin Clutch Purse | ON SALE FOR £17.99 | FREE UK DELIVERY | SAVE 70%
Dimension Approx : 10.2" Wide x 4" High. | Long chain included | Beautiful pleated clutch with flap magnetic closure.
Slightly padded soft to the touch | Condition: Top Quality & 100% Brand New | This is a high quality bag with good quality lining and luxurious design.
This is a stylish and beautiful bag for everyday use or special occasion | Product Care : Wipe clean with a damp cloth.
Get a FREE complimentary black coloured high quality multi-purpose bag with this purchase.
Gorgeous Emerald Crystal Satin Clutch Purse | ON SALE FOR £17.99 | FREE UK DELIVERY | SAVE 70%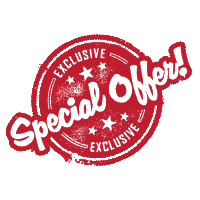 Bumper Bargains: Sale Save Products