Hornby R9807 Modern Bungalow – Special Price
Hornby R9807 Modern Bungalow Skaledale buildings and accessories bring an atmosphere of life and character to any "OO" model railway. The hand crafted and hand decorated poly resin structures can be positioned on a layout without further enhancement, however just a small amount of weathering can make all the difference. Dimensions 98mm x 102mm x 65mm
Perfectly scaled model railway buildings.
Hornby Skaledale models are wonderfully varied in their designs and styles.
A wide choice for any era of model and any location.
Dimensions: 98mm x 102mm x 65mm
Whatever you choose, you can be assured it will add to the fabulous visual pleasure of any model railway.
Hornby R9807 Modern Bungalow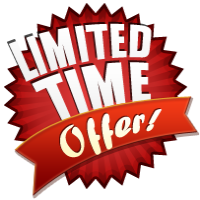 More Promoted: Sale Category