iQuatics Universal Aquarium Light Mounting Kit/Hanging System For Corner Aquariums (600mm) – Cut Price
Multi-attachment capabilities!
Do you have a corner tank or want to buy a corner tank but worried about issues with suspending lighting fixtures over your aquarium?
Got a problematic ceiling or a partner who's not keen on permanent alterations?
Not everyone is able to drill into joists to affix their lighting set-ups in the optimum position and that's why we're thrilled to bring you these versatile hanging bars which have been designed to fix your issues with lighting suspension!
Why is the iQuatics Hanging System a great choice?
The iQuatics hanging bars are here to fill a big gap in the market!
They're so versatile that almost any set up can now benefit from having suspended lighting as part of its design. With 3 options for affixing the hanging bars you can't go wrong!
Option 1: Tank mounted; screw the supports into the back of your aquarium cabinet.
Option 2: Tank mounted; screw the supports into the sides of your aquarium stand.
Option 3: Wall mounted; simply switch the direction of the attachment bolts and screw into the wall behind your aquarium
Compatability
The iQuatics universal aquarium light mounting kit/hanging system for corner aquariums is versatile enough to fit most corner tanks, below is a list of corner tanks that the system should be compatible with, iQuatics would always advise ensuring compatability before ordering.
Fluval;Fluval Venezia.
Juwel;Juwel Trigon.
Eheim;Eheim Scubacorner 200.
Aquatlantis;Aquatlantis Ambiance 100
AquaVital;AquaVital Vougue Corner 60.
.AllPondSolutions;All Pond Solutions Corner Aquarium
Ferplast Ferplast Dubai Corner 90.
The BEST Solution for suspended lighting issues
High quality stainless steal construction
Multi-attachment capabilities – Including corner tanks!
Works with 99.9% of Aquarium setups
Industry leading customer service and after sales support
iQuatics Universal Aquarium Light Mounting Kit/Hanging System For Corner Aquariums (600mm)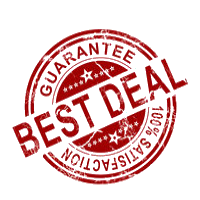 Special Offers: Sale Offers