Kids Smart Watch GPS Tracker for iPhone iSO and Android Children's GSM Anti-Lost SOS Wrist Watch Parents Control Smartphone for Boys Girls Q523 (Blue) – Reduced To Clear
The Smart Watch ONLY Support 2G
Preparation before use
a.Testing the equipment model if it is correct and check all the accessories if they are complete.
b. Choose the SIM card which match to the GSM network. You can refer to options of the seller (Power off before you insert the SIM card)
c. Install APP on the mobile phone you can ask the seller if you don't know how to download it
d.The bar code and QC code is used to registered users.
Device related instructions 7.1 SOS emergency alarm Press the SOS button for 3 seconds, the terminal Screen SOS, the terminal will into alarm state. It will dial 3 SOS number for two rounds. If the call is answered it won't dial anymore. Or it will keep the second round finished. And at the same time it will send an alarm notification to the APP. 7.2 Low power alarm If the power percentage is less than 20% it will alarm.And terminal will send a alarm message to the center number. At the same time it will send a alarm notification to the APP. 7.3 Talkback Press the power button for 3 seconds to start recording, after releasing the power button to send the tape to the APP. Watch received pronunciation, the screen will have phonetic symbol , short press the SOS button play the tape, after all the voice broadcast marks disappear. 7.4 Remote monitoring Firstly you need set tutelar number and send opening voice monitoring instruction to client. Then device will dial to the tutelar number. turn to auto answer state. And for one-way conversation device can't hear voice of the other side. 7.5 turn off Remove SIM card then click turn off button, App remote control, power off 7.6 The Family dialing There are 2 family numbers on the device.Long press it and dial the lumber the family number 1 corresponding SOS number 1, the family number 2 corresponding ding SOS number 2.
MATERIAL COMPORSITION—-1.54″ HD screen GPS GPRS smart watch. It is a perfect combination of ergonomics, overload frame design and dual color environment friendly silicone strap.
5 LOCATIONAL WAYS—-BDS lacation method, GPS lacation method, LBS lacation method, AGP Slacation method. With location, you can track movement route within 30 days.
SUPPORT—- GPS, BDS, LBS, AGPS five positioning system. Strength the accuracy of the positioning so you can know where your kids are anytime.
CONVENIENT—-Tiny phone for kids. No limit on communication, two-way conversation. Parents can chat with the child to know the his situation even you are far away from him
AFTER-SALES SERVICE,Any questions just contact us.A refund or returned products will be accepted. We will reply you as soon as possible. To enhance the shopping experience of buyers, is our motivation.
Kids Smart Watch GPS Tracker for iPhone iSO and Android Children's GSM Anti-Lost SOS Wrist Watch Parents Control Smartphone for Boys Girls Q523 (Blue)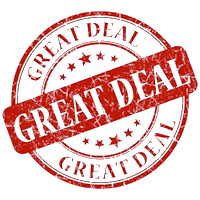 Special Offers: Sale Items