Little Blue Lamb Squeaky Shoes, Girls, with Removable Squeaker, Wide Head (for Baby / Toddler / Kid) – Special Price
With Squeaky Shoes from Little Blue Lamb, your little one would have so much fun in learning to walk! Every step your toddler takes in these gorgeous shoes produces a squeaky sound. They encourage a proper walking technique as a heel to toe action is required to make the shoes squeak.
Little Blue Lamb Squeaky Shoes are designed with wide head, comfortable and durable. Every step with a squeak, Blue Lamb Squeaky Shoes encourage your toddler to walk, and keep practicing. The shoes are made of quality synthetic leather upper, with flexible rubber sole, and mesh lining. Both the TPR rubber soles and the leathers have passed the strictest European Safety Standards and the American CPSIA standards.
** Highly recommend to go by the ACTUAL INSOLE DIMENSIONS rather than the size codes on the shoe labels **
Measure at Home:
1. Stand your child barefoot on a piece of paper.
2. Mark the tip of the big toe and the edge of the heel of both feet.
3. Measure the distance between the marks.
4. Add onto the bigger foot a minimum 3/16 inch (5mm) and maximum 7/16 inch (11mm) for wriggle room.
Soft, flexible, PU leather upper
Durable rubber sole
Encourage and cultivate your toddler's interest in walking
Comes with a kilofly mini Gift-for-You Card – Ideal for dropping a few words for that special someone
Little Blue Lamb Squeaky Shoes, Girls, with Removable Squeaker, Wide Head (for Baby / Toddler / Kid)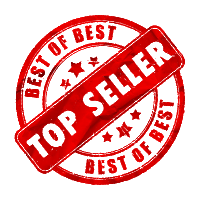 Bumper Bargains: Baby Sale Items