Petmobil by Sholley (Regular) in Country Carriage Green, Folding, Strong and Stable Pet, Dog Stroller, Transporter, Carriage, Carrier, Pram, Pushchair, Dog Trolley with Wheels
Original Petmobil sold direct from Sholley® Trolley, Sholley® have been manufacturing high quality trolleys in the UK for over 35 years. Over 500,000 of our patented design sold worldwide. Fast & friendly full after-sales service.
The Petmobil is 'home from home' for your pets. Zipped front door allows your pet to jump in unaided or if they need assistance you can use the door or put them in from the top. Safely secure them with their own harness and lead looped around the strong & sturdy frame. Comes with a free, removable and washable comfortable bed..
Petmobil is perfect for your pets – dogs, cats, rabbits. The top is rigid, ideal for sitting your pet on to examine or groom them at the vets or shows & events.
Petmobil is accepted in some shops as your pet is contained within. The rigid top will support the weight of a full shopping basket allowing you to keep your pet with you rather than tied up outside. Using the Petmobil in busy, noisy environments protects your pets and makes walking amongst lots of people much easier.
Due to their unique design and stability, Sholley Trolleys are recommended by Doctors & Physios for anyone who needs a little help when walking. The well-balanced trolley is safe to lean on giving confidence and support.
All Petmobils benefit from:
•Stong & Sturdy weatherproof canvas
•Ventilation panels on 3 sides
•Front zipped door with PVC window
•Adjustable handle with soft grip
•Safety foot brake
•Smooth running swivel wheels
•No rear axle – easier to walk with
•Strong & sturdy frame – safe to lean on
•Useful rigid top
•Fold flat instantly design
A LARGE Petmobil is also available.
Spacious Pet Stroller/Transporter/Carriage made by Sholley® Trolley, the UK's premium trolley manufacturer. 17.5″ x 16″ x 13.5″ carriage compartment suitable for small to medium breeds.
Very strong, stable & robust frame will take weight up to 40kg. Remarkably easy to manoeuvre with lockable swivel wheels and a safety foot brake on the rear wheels. Adjustable handle height. Soft foam handle grip. Folds flat instantly. Comes with a 1 year manufacturer guarantee.
Ultimate comfort for your pets – waterproof canvas with ventilation panels on three sides allowing optimum airflow and a front PVC window for good visibility. A zipped front door gives easy access for your pet. We also include a FREE removable, washable and comfortable cushion bed. Petmobil is excellent in all weathers.
Ideal for taking your dogs to the vets, or to shows and events, The top ot the Petmobil is rigid and makes a useful platform for examining or grooming your dogs. Use your pets harness and lead to easily attach to the trolley frame for security. Matching Organiser Bag available separately or buy the two together as a set to save money,
Designed with safety, stability & durability in mind, Sholleys Petmobil frame will last for many years. Over 500,000 of our patented designs sold worldwide. Excellent after-sales service. Replacement carriage compartments available should your loved ones have a destructive nature. This is a Regular Petmobil – A LARGE Petmobil is also available on Amazon.
Petmobil by Sholley (Regular) in Country Carriage Green, Folding, Strong and Stable Pet, Dog Stroller, Transporter, Carriage, Carrier, Pram, Pushchair, Dog Trolley with Wheels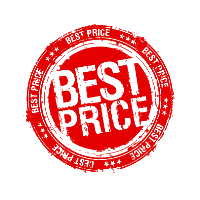 Bumper Bargains: Sale Best Buys