SAYES DC 15w 12v 16 inch solar stand/table fans for sale – Price Special
Solar DC Fan
Installment:Vertical
Power Source Line:1.8m cable with alligator clip
Biade Diameter:16 inch
Alternative accessories:1.8m DC to DC cable or AC Charger Fan Rated Power:15W
Protecting Net:430mm
Rated Voltage:12V
Switch Turn On Or Off:Push Button
Fan Speed Length:3 Levels
Body Material:ABS
Timing Type:60 minutes
Battery inside: 6V/4AH*2PCS
Shaking Head Type:Shaking Head
Solar panel:18V 10W + 2.5m cable
Adopt 16 inch leafage, the fan's power is about 15W, and wind power is very strong.
Two ways of charge: AC and DC.
Be protected automatically when the fan is connected reversely.
Adopt bran-new ABS shell, beautiful, configuration firmly.
Fast to receive: 3-5 days by DHL/FEDEX or other international courier after shipment.
SAYES DC 15w 12v 16 inch solar stand/table fans for sale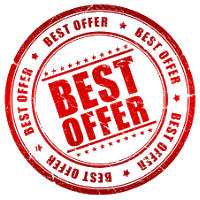 Related Items: Sale Best Buys