Sensor Solar Lights Security Motion Lights, 12 LED Solar Powered Light, Walkway Lighting IPX65 Waterproof Light Wide Angle Sensor for Patio, Deck, Yard, Garden, Driveway, Outside Wall (Black) – Cut Price
Are you also looking for a Security Home light? Please choose the AGM, The Solar Sensor Light will help you to solve the lighting probelms!
AGM SENSOR HEADS LED SOLAR LIGHT, with 180 degree motion detector range and IPX65 waterproof featuring, RGB Color Changing, ideal safety guardian for your outdoor garden, pathway, garage
How to install the LED solar sensor light:
1.Please make sure the exterior wall lights are installed in sunny places. (Not suggested to mount the lamp near hot air area, or it may affect the detection result)
2.The horizontal detection is more sensitive than the vertical direction one.
3.Mounting height: better detection range from 1 meter to 2.5 meters, adjust depends on the actual location.
4.Mounting method: Fix screws to the wall.
Specification:
Sensor Type: Dual Headed
Sensor Angle: 180 °
Operating principle: induction
Induction range: 3-5 meters
Charging: sunlight by solar panel
Solar panel: 5V / 130mA (monocrystalline)
Battery: 3.7V / 2000mAh 18650 lithium battery
Rated power: 1.3 (W) Voltage: 4.5 (V)
Light source type: 12 pieces RGB LED
Waterproof class: IPX65
Weight: 190g
Dimensions: 15.4 * 11.1 * 6.8 (cm)
Package includes:
1 x solar light
2 x screw
2 x plastic insert
1 x user manual
Tips:
★Check the use guide and installed in a correct location, and DO NOT immerse THE SOLAR LIGHT in water or other liquids.
★Solar lights should be installed in sunny places.
★Install the product correctly to avoid drop-off.
★If you have any problems please do not hesitate to contact us.
【DUAL-HEADED SOLAR SENSOR LIGHT】: AGM solar motion sensor light with 2 sensor heads detects motions from 3 to 5 meters at up to 180 °wide-angle; The sensitive motion detector offers illumination atmosphere timely for security and safety at night.
【SOLAR PANELS AUTOMATIC CHARGE】: Built in ternay lithium battery, converting solar power into electric energy charging automatic, installed in an unobstructed, exposuring to sunlight to charge in day for 8 hours at least, direct sunlight location to ensure good charging so that it can illuminates for 8-10 hours continuously at night.
【WORKING MODES AND COLOR CHANGEING】: 12LED solar security lights supports 3 induction mode – Color Mode(8 colors: White, Teal, Pale Green, Green, Purple, Red, Yellow, Blue), Dim Light Sensor Mode, Sensor Mode. Color Mode changes according to yout needs to operate the sensor lighting modes.
【WATERPROOF QUALITY FOR WIDE APPLICATION】: This solar safety light features IPX65 water resistant and heat-resistant, no worry about being damaged in freezing winter or burning summer. Tightly-sealed ABS plastic material for 12 LEDs is durable enough for continual use, Ideal security light for outdoor garden pathway garage and more.
【1 YEAR AFTER SALE GUARANTEE】:AGM solar motion sensor light provide 12 months product replacement and 30 days money back service. If you are not satisfied with the product, please contact us we will assiat you to solve your problems.
Sensor Solar Lights Security Motion Lights, 12 LED Solar Powered Light, Walkway Lighting IPX65 Waterproof Light Wide Angle Sensor for Patio, Deck, Yard, Garden, Driveway, Outside Wall (Black)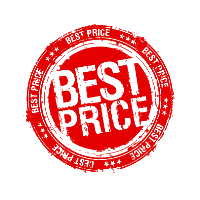 Related Items: Outdoor Sale Items