SEPVER Smart Watches Smart Watch SN05 Round Smartwatch with SIM TF Card Slot Sync Calls Notifications for IOS Android Samsung Huawei Sony LG HTC Google Men Women Kids Girls Boys (Pink) – Reduced
You can use this smart watch to make calls, Answer calls, send and receive text messages, sync notification, sync phone book, sync call history, play music, set alarm, count your step, monitor your sleep quality, remind you to have a drink, view image, remote control your mobile phone to take pictures, find your mobile phone etc.
For Android phone, all features of this smart watch works. For iPhone, not support BT notifications, sync message, remote notifier, send sessage , phone book.
Please note 1 : Remote notifier, Remote capture, Anti lost, need to download an Funrun App in your Android smart phone fisrt.
Please note 2 : Image viewer, Audio player, need put a TF card in this smart watch.(TF card maximum support 32GB )
Please note 3 : If you want to use this smartwatch to work without a mobile phone, you need to put a SIM card into this smart watch. (It only supports Nano SIM card: GSM/GPRS 850/900/1800/1900)
Customer FAQ:
Q1: How can I set up the watch with my Android Smart Phone?
A1: Firstly, User need to use the Android smart phone to scan the QR code from the watch to download the Funrun APP and install it in the mobile phone. Secondly, Run the Funrun APP, connect the watch with the Android smart phone by bluetooth, then watch will work well with the smart phone. Check below link to learn: https://youtu.be/krxtNX_63Cc
Q2: is there an APP work for IOS phone?
A2: No, there is no App work for IOS phones.
Q3: I can not download the APP by scanning the QR code from the watch, what do I do?
A3: Please go to Google Play store to search the Funrun App and download it.
Q4: Can I make it silent or vibrate only in the meeting?
A4:Yes, you can go to the "Profile" to choose "Silent" or "Meeting".
Package Includes:
1 x Smart Watch
1 x CM© USB Charging Cable
1 x User Manual
Use As An Independent Phone – You can use the smart watch to make calls and send text messages like a mobile phone, but you need to insert a GSM SIM card to the watch first. No need to pair with a mobile phone.
Work With A Mobile Phone: You can use this smart watch to check your updates, receive texts, messages and notifications of APPs (such as Facebook, Twitter, Wechat, Whatsapp). Make and answer calls by the smartwatch without taking out your phone from the pocket, and no need to insert a SIM card into the smart watch.
Maximum Compatibility – Compatible with all Android Phone & IOS phone, such as Apple, Samsung, Google, HTC, Sony, LG, Huawei, ZTE, Oppo, Xiomi, Lenovo etc. All features work with Android phones, partial features work with iPhone.
Main Functions – Make calls / Answer calls, receive messages / send messages, push notifications, pedometer, sleep monitoring, sedentary remind, Image viewer, Audio player, Remote capture, Alarm, Two way Anti-lost, Phone book, calendar, calculator, world clock.
HD Display – Full round screen smart watch, high sensitive touch screen. 1 year quality warranty and 24 hours email service.
SEPVER Smart Watches Smart Watch SN05 Round Smartwatch with SIM TF Card Slot Sync Calls Notifications for IOS Android Samsung Huawei Sony LG HTC Google Men Women Kids Girls Boys (Pink)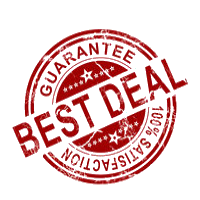 Special Offers: Sale Category