【Upgraded 3.0】3G 4G Rugged Handheld Android 7.0 POS Terminal MUNBYN with Touch Screen Bluetooth GPS NFC and 2D Honeywell Barcode Scanner for 1D QR PDF417
Product Features:
▶5.0 inches multi-point touch capacitive screen Pixel: 720*1280 
▶ Eight-megapixel camera with LED automatic foucusing function
▶ Handheld pos terminal with android 7.0 system and 2D honeywell barcode scanner(included within the purchase)
▶ Quad core processor to run multiple tasks simultaneously, smooth operation.
▶ 5000mAh lithium rechargeable battery. Continuous working time 12 hours, locked stand-by time more than 18 days.
▶ Support Loyverse pos software, suitable for food distribution, restaurant, retail shop, fast food, home business, etc.
Product Description:
Display Screen: 5.0 inch IPS 720 * 1280 px with Multi-point touch capactive screen
Expand Port: SIM card, Micro SD (TF) Card
Communication Interface: USB2.0
Input Mode: Standard Stylus, Handwriting, touching input or keyboard input
Battery Capacity: Rechargeable Li-polymer Battery, 3.7V 5000mAh
Frequency: 8ohm 1W speaker
Keys: 13pcs soft silicon key
Front: 1* scann key; 1* Delet key; 1*Enter key; 1*Back key; 1*Function key; 2* Hot keys
Side: Sound -+; 2*scan keys; 1*Custom key; 1*Power
Performance Parameter:
CPU: ARM Cortex-A53 64bit Quad-Core 1.3G
RAM: 2G RAM
Flash ROM: Standard 16G NAND Flash Storage
Micro SD/TF port (Max up to 32G)
Data Communication:
WI-FI: Support IEEE802.11 a/b/g/n protocol, it need effective wireless LAN signal cover
FDD/TDD-LTE 4G: TDD-LTE (B38,B39,B40,B41),FDD-LTE (B1,B3)
WCDMA 3G: B1,B2,B5,B8
GSM 2G: GSM/EDGE/GPRS (850,900,1800,1900MHz)
Bluetooth: Support Bluetooth 2.0+EDR/3.0+HS/4.1+HS, transmission distance is 5-10m
Standard Modules:
Camera: 8MP autofocus camera with flash
GPS: Support A-GPS
You can download User Manual at:
http://bit.ly/2K14uSz
Youtube video about how to use:
https://www.youtube.com/watch?v=7AlSlKFtnLg
▲The latest customized NFC feature version.Android 7.0 system, the highest version in POS market. Support FREE POS software: Loyverse(Retail/Clothing), iREAP(Retail/Clothing),Pozool(Restaurant)
▲It is compatible with Loyverse application to take order and print receipts. You can download from Google Play.
▲Support 1D barcode:UPC/EAN, Code128, Code39, Code93,Code11, Interleaved 2 of 5, Discrete 2 of 5, Codabar, MSI, RSS.
▲You can watch Youtube training video at: https://www.youtube.com/watch?v=7AlSlKFtnLg.
▲NOT COMPATIBLE with iPad, Mac, Square, Shopkeep, Clover, Shopify, Quickbook or Paypal Here.
【Upgraded 3.0】3G 4G Rugged Handheld Android 7.0 POS Terminal MUNBYN with Touch Screen Bluetooth GPS NFC and 2D Honeywell Barcode Scanner for 1D QR PDF417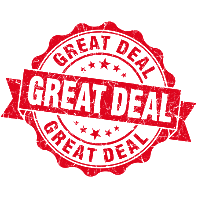 Discounted: Sale Best Buys