YIMOJI Baby Diaper Bag Backpack Multi-Function Waterproof Nappy Changing Tote Bag with 3 Insulated Pockets for Baby Care, Durable Stylish & Large Capacity (Black) – Special Price YIMOJI Baby Diaper Bag Backpack Multi-function Waterproof Nappy Changing Tote Bag with 3 Insulated Pockets for Baby Care, Durable Stylish & Large Capacity
Premium Quality Diaper Bag
This YIMOJI Diaper Bag made of durable waterproof Cotton texture Oxford cloth, No chemical residue, strong zipper closure, easy to wipe clean.
Large Diaper Backpack Designed for Moms and Dads
Diaper bag measures 26.5 x 19 x 42 cm (10.4″ x 7.5″ x 16.5″), large enough to organize milk bottles, water bottle, Baby Clothes, Baby diaper, towels and so on in diffrent separate pockets. Everything well-organized in one. Besides, baby changing bag combines style, versatility and convenience. A fashionable backpack that can be carried by both moms and dads. 6 colors for you to choose for girls and boys. Perfect baby shower gift for a special new Mommy!
Diaper Bag Specification
* Material: cotton texture OXFORD made, durable and waterproof
* Dimension: 26.5 x 19 x 42 cm(LxWxH) / 10.4″ x 7.5″ x 16.5″
* Color Option: Black/ Dark Blue / Grey / Green / Light Blue / Orange
* Versatile: Not only work as baby changing bag, also perfect for Travel, Shopping, Restaurant, Gathering, etc.
Structure
3 x Insulated pockets for milk bottles (300ML of each bottle)
1 x Half open back pocket for milk case or the big bottles
1 x Side pocket for using as tissue box
1 x Another side pocket for water bottle or umbrella storage
14 pockets in total for all baby care esesntials, everything nicely in order, easy to find what you need
Package
1 x Diaper Bag
1 x Stroller Strap 《《 HIGH QUALITY 》》 Yimoji diaper bag made of high quality cotton texture and Oxford cloth. Environmental protection and No chemical residue, perfect for baby care and daily using. This material of nappy bag is easy to wipe clean, durable and waterproof.
《《 LARGE CAPACITY NAPPY BAG 》》 Yimoji nappy bag designed with many separated storage pockets, including 3 insulated pockets for milk bottles. you can organize all baby care essentials such as water bottles, baby clothes, baby diapers, towels and so on in different comparments. Everything well-oraganized in one bag. Daily Convenience!
《《 MULTI-FUNCTION BACKPACK 》》 Yimoji diaper backpack is mainly used for carrying baby care essentials, also elegant and suitable for many other occasions like shopping, restaurant, traveling, daily casual, school, college, etc. Top handle let you easily carry it in hands, or simply as a backpack, also can be hook onto stroller/pushchair, hands-free, effectively help relieve burden while traveling.
《《 WATERPROOF AND CLEAN 》》 Surface of this changing backpack bag is waterproof. Easy to wipe away spills, No need to worry the milk / water spill on the bag when feeding the baby. Great baby changing bag for moms or dads
《《 AFTER-SALES SERVICE 》》 YIMOJI brand's diaper bags offer 14 months warranty and 90 days NO REASON REFUND MONEY guarantee. If you are not completely satisfied, please send message to us and we will give you a 100% refund within 90 days of order. We offer the better customer sevice on amazon.
YIMOJI Baby Diaper Bag Backpack Multi-Function Waterproof Nappy Changing Tote Bag with 3 Insulated Pockets for Baby Care, Durable Stylish & Large Capacity (Black)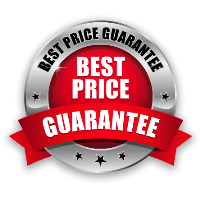 More Promoted: Nappy Sale Category