Aquarium 48 SALE – ALL MUST GO!!! gravel cleaner, fish tank siphon, fish tank cleaner. – Discounted 48 HOUR FLASH SALE – ALL MUST GO. Ends Sunday 10/6/18
Aquarium gravel cleaner
Get this unit going in three easy steps.
Assemble the fish tank gravel cleaner.
Set up your bucket and place the fish tank gravel cleaner in to the tank and shake up and down until water is ejected from the tank.
Move the aquarium siphon around the tank to clean the base of your tank.

Products Features.
Easy to assemble – Push fittings allow for extremely quick assembly.
Integrated flow adjustment – Increase or decrease the amount of flow to allow for the right amount of suction and have control over how much water you eject and how quickly.
Large diameter hose – We have increase the diameter of the hose to make it even easier to get the aquarium siphon working and increases water flow to speed up water changes for larger tanks.
Integrated non return valve – The non return valve makes it easy to start water ejecting from your tank, simply shake the unit up and down to get it going. No more getting a mouth full of fish water after sucking the end of a hose to prime.
Wide cone attachment – The wide bottom cone attachment gives the gravel cleaner added length for deeper tanks and increases the surface area when siphoning.
Optional strainer – There is a strainer that comes with the gravel cleaner that stops larger debris and stones travelling up the siphon and blocking the non return valve.
You will be so glad you bought this aquarium siphon as it will save you time and energy when carrying out your essential tank maintenance and cleaning. Easy assembly with integrated flow adjustment allows you to increase or decrease flow as you desire.
Suitable for cleaning sand, gravel and bare bottom tanks.
Easy to use with non return valve to aid in establishing water flow.
Water changes can be hard work and very time consuming. Save time with the larger diameter hose which allows for even more flow than other models.
Get the job done with minimal effort.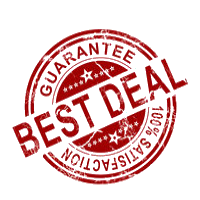 Special Offers: Sale Offers