Valuetom Curtain Style LED String Lights for Christmas,New Year and More Festivals Home and Garden Decorations Multicolor
Valuetom _Be Valuable!
Valuetom is Here to Help You Celebrate Your Big Days and Enjoy Your Life!
Product Features:
Widely Used:It Can be Installed in a Variety of Occasions:
Thanksgiving Day,Christmas,New Year,Weddings,Birthday Parties,School Parties,Dancing Parties,Exhibitions,Valentine Day,etc.
In addition,It's a Good Choice to Use the Lights for Cinemas,Hotels,Restaurants,Night Clubs,Shopping Malls
Beauty Centers,Office Receiption,Even Lights for Household Kitchens or Living Rooms,etc.
Product Specifications:
Model Number: EK-04
Input Voltage: 220-240V,50-60Hz
Power Plug Type: UK Plug
LED Quantity: 138 LED Lamps
Star Quantity: 12 Stars(6 Bigger and 6 Smaller)
Lifespan:About 50000Hrs
String Quantity: 12 Strings(Every string come with a star)
Interval Between Every String: 22cm (8.7in)
Size: 2.5M (8ft) x 1M (2.9ft) Length * Height
Material: Plastic+Copper
Power Lead Length to Controller: 1.5Meter(4.9feet)
Lighting Modes Setting
There are 8 Different Lighting Modes Available,You Can Set it According to Your Requirement by the Controller Provided
Quick Start Guide:
Step One:Find the Main Power Cord
The Lead Connecting to the Controller is the Main Power Cord.
Step Two:Untangle the 12 Strings
Every string comes with one star,Total 12 Strings
Untangle the NO-TOOLS-REQUIRED Easy-to-Remove Bundle Bands
Step Three:Hang it Up,Select the Modes and Enjoy it
Package Included:
1x Star Shape LED String Lights
1x Easy to Read User Manual
Safety for Human Beings,CE Certificated: Turn the Voltage of AC 220-240V to DC 31V to Power the LED Lights,Lower Than the Max Human Safety Voltage Limitation of 32V.Display Area Size 3M(9.8ft)*3M(9.8ft)
Widely Used : Useful for Multi-Purpose Decorations Like Christmas,New Year,Boxing Day,Valentine's Day,They are Freqently Used in Festivals Decorations of Party,Wedding,Shows,Restaurants,Hotel,Shopping Center,Night Pubs,etc
Bring You A Romantic Festive Atmosphere,Help You Enjoy the Big Day Celebrations:Made of 304 Pieces High Brightness LEDs,Lighting Properly and Different Lighting Modes Available for Selection by Controller
Environmentally Friendly and Reusable: Resources are Precious,They Deserve Your Cherish,We Provide a Canvas Bag for Storage If You Want to Pack it Up for Future Using
Worry Free Guaranteed and Easy-to-Reach After Sale Service: 12-Month-Warranty by Valuetom and Messages Response within 24 Hours Working Day,Customer Satisfaction Priority Solutions are Ready for You In Case of Any Defective Caused by Manufacturing
Valuetom Curtain Style LED String Lights for Christmas,New Year and More Festivals Home and Garden Decorations Multicolor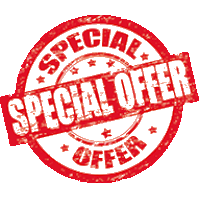 List More: Lighting Sale Best Buys