1200W Electric Food Stand Mixer,3-in-1 Beater/Whisk/Dough Hook, 5 Speeds with 5 Litre Mixing Bowl and Splash Guard
Description:
Several unique accessories for handling different ingredients and a large 5L mixing bowl; you can be sure that this food mixer has everything you need to make cooking and baking a breeze.
Make baking easier with this fantastic 3-in-1 food stand mixer; complete with beater, dough hook and whisk attachments, a transparent splash guard and a silicone spatula
Boasts an impressive 800 watt motor with the ability to push to 1200 watts when under heavy load; with 5 speed settings and a pulse mode,it has 10 minute stop protection.
Featuring a transparent splash guard with an ingredient chute to keep your worktop and mixing machine clean from any mess and four anti-slip feet to ensure stability during the mixing process.
Three Unique Attachments:
1x Beater:
For general purpose mixing, beating, folding and combing, this paddle shaped heavy duty die cast beater will gently, but thoroughly combine your ingredients in the most efficient way possible.
1x Whisk:
A large stainless steel balloon whisk is included to make quick work of all light mixing.
1x Dough Hook
Do away with the hard work involved in mixing and kneading dough; this uniquely angled hook will gather, combine and knead the dough for you.
Specifications:
Power:800-1200W
Bowl Capacity:5L
Bowl material:304 stainless steel
Housing body material: plastic
Length: 33.5cm
Width: 36.6cm
Height: 19.35cm
Attention:DO NOT wash the beater, dough hook and balloon whisk in the dishwasher.
Package included:
Splash Guard, Silicone Spatula, Suction Cup Feet, Beater, Dough Hook, Pouring Shield, Stainless Steel Bowl, Wire Whip
5L LARGE CAPACITY: stainless steel bowl prevent spillages, or fully removed and carried with a convenient handle
THREE UNIQUE ATTACHMENTS:complete with beater, dough hook and whisk attachments, a transparent splash guard and a silicone spatula
ENOUGH POWER AND EASY TO USE:Powerful 800W motor with a max output of 1200W,with 5 speed settings and a pulse mode
DURABLE,STRONG AND SAFE:four anti-slip feet to ensure stability,and it has 10 minute stop protection,long lasting use
STAY WORKTOP AND MACHINE CLEAN:featuring a transparent splash guard with an ingredient chute to prevent from any mess,keep clean and tidy
1200W Electric Food Stand Mixer,3-in-1 Beater/Whisk/Dough Hook, 5 Speeds with 5 Litre Mixing Bowl and Splash Guard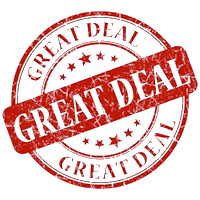 Related Items: Sale Items