LIQICAI Portable Air Cooler Fan Humidifier Air Purifier 3 Fan Speeds with Remote Control Universal wheel (Color : Gray+White) – Sale
Brand: LIQICAI
Specification:
Name: Air Cooler Fan
Colour: Gray+White
Material: ABS
Product Dimensions: 500x350x850mm
Shipping Weight: 12Kg
Auto Shutoff: No
Power consumption: 150W
Water Tank volume: 20L
Power input: 110V~230V AC
Noise Level ≤ 65 dB
Whether to support water and power failure protection: Have
Adopt the special brushless motor
Long service life, low noise, ultra-thin appearance
How it works
The air is pulled through the back of the unit and processed through wet absorptive pads and cooled. The inclusion of the Ice Box, that is placed in the water tank, means that the air being blown back out into the room will be even cooler.
When the weather is warm, it can be hard to get comfortable and concentrate. With this high quality fan, you never have to worry about remaining at the right temperature again. The tower design of this product is for cooling a large area of space, providing more range than a normal desk fan would. The fan also features a range of different settings, meaning that you can customise your use to ensure that you're neither too hot nor too cold.
Cooler, Humidifier Function
By filling the water tank and selecting the Cooling/Humidifying option on the control panel you can create a fresh and cool environment in your home or office even on the hottest summer day.
Without the Exhaust Pipe: The device is not a traditional air conditioner, it is used to cool the air by evaporating water.
Powerful Function: Our air cooler is designed with refrigeration, humidification and air purification function
20L Water Tank with full water protection and window indicating the water level
3 speeds, sleep mode, digital controls
Warm tips: If you receive inappropriate or have any questions, please contact us promptly.Direct sales by the manufacturer.Support multiple purchases
LIQICAI Portable Air Cooler Fan Humidifier Air Purifier 3 Fan Speeds with Remote Control Universal wheel (Color : Gray+White)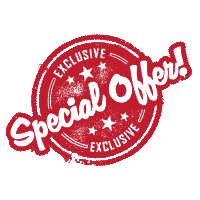 Special Offers: Sale Offers