Anti Static Strap Mat TOPINCN Kit with a Wrist and Grounding Cord Electrostatic Discharge Ground Wire Set – Reduced To Clear
A Letter To Customer :
Dear customer
Welcome to visit SANURE,a amazon store registered the TOPINCN brand.
Please feel free to Add to Cart if you are interest in this item.
Hope you have a good shopping experience here.
And any question please do contact us without hesitation,we are here to support you.
Sincerely,
sanure
Specifications:
Mat Material: Silicone
Mat Size: 30*40cm/11.81*15.74″
Mat Thickness: Approx. 2mm/0.07 (1mm error)
Wrist Strap Material: PVC
Cable Size: 2mm*1.8m/0.07*70.86″
Static Decay Time: 0.1sec
Surface Resistance: 106Ω-109Ω
Instruction: 
1. Put the mat on worktable, and install a antistatic ground socket (not included) on the side of the worktable.
2. Cut a small opening on the mat then put the four-claw part into it.
3. Connect the other end of cable to antistatic ground socket.
4. Wear the wrist strap and connect the other end to antistatic ground socket.
Package Includes:
1 x Wrist Strap
1 x Mat
2 x Cables 
★Anti-static wrist strap is a wrist wear band for releasing human body electrostatic charge; anti-static mat is resistant to acid, alkali, chemical soldering flux, wear-resisting and easy to clean
★Anti-static mat can be applied on desktop, wire worktable surface and so on, to prevent equipment from electrostatic damage
★Anti-static wrist strap is composed of anti-static soft elastic, buckle, soft cable, protective resistor and banana connector
★Make sure the wrist strap is directly contact your skin, and grounding cable is connected to ground when using
★AFTER-SALE GUARANTEE: Sanure is only seller authorized by the TOPINCN brand. We guarantee you have a good shopping experience.Please feel free to contact us at first if there is any problem,and we are always here to support you.
Anti Static Strap Mat TOPINCN Kit with a Wrist and Grounding Cord Electrostatic Discharge Ground Wire Set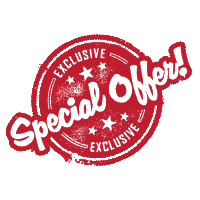 More Promoted: Sale Offers