B-ZWEB 60CM 550 m³/h Extractor Hood Cooking Hood Glass Range Hood Touch Control 3 Speeds 2 Work Lights Head-Free Work – Discounted
ONLY the last one sample in our UK warehouse now,the price is the lowest price up to now!!!
3 Extration Speeds:
Our 60cm canopy hoods is made with 3 buttons for controlling different extracting speeds, for different cooking types, stewing, frying, simmering, to absorb mostly the grease, dust, smoke in the air.
The quality is great, gaining an CONFORMITE EUROPEENNE certification.
Features:
Material:Black Glass
Lighting:2 x 1.5W LED Lamps
Switch:3 Speeds touch control with 1 digit display
1 x 5 layer alum. Grease filter (matt black painted color)Without carbon filter
Chimney extension:400+400mm
150mm outlet
Technical information:
Noise Sound Pressure: 63dB(A)
Extraction Rate: 550 m³/h
Motor Power:210W
Rated electrical voltage: 220-240V
frequency: 50Hz
Package list of the hoods
1* Cooker hood
1* Bag of screws
1* UK Plug
2* Decorating tubes
1* 2M Plastic Ducting Pipe
2* Fixing plates for chimney
1* Hanging panel/wall bracket
1* Manual
B-ZWEB – Registered Famous Brand,Professional production of kitchen appliances,which is sold in supermarkets and stores with uniform quality in UK. ★★★ ONLY the last one sample in our UK warehouse now,the price is the lowest price up to now!!!★★★
EXCELLENT QUALITY – Extraction rate of 550m³/h, Noise sound pressure of A l 3 Touch Control Speeds with 1 digit display l 2 LED Bulbs Lighting l 1 Grease filters(5 layers) l Chimney Cooker Hood Ducting kit.
ELEGANT AND PRACTICAL – The B-ZWEB IAB9 Cooker Hood. Not only a faithful helper in your kitchen for the removal of steam and food odours, It has high quality and low energy consumption.
THREE POWER LEVELS – Low, Medium, High | The 3-speed push button controls allow you to switch between extraction powers at a simple push of a button. Whether it be a slow simmer or a vigorous boil, this cooker hood will take care of any steam and odours produced from cooking! | Power consumption: 210W
100% CUSTOMER SATISFACTION GUARANTEE – ★UK Stocks and After Sales Service ★Fast Delivery ★2 Years Exchange and Repair Warranty giving you total peace of mind with your purchase today.
B-ZWEB 60CM 550 m³/h Extractor Hood Cooking Hood Glass Range Hood Touch Control 3 Speeds 2 Work Lights Head-Free Work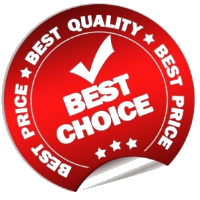 List More: Sale Offers