B-ZWEB Raclette Grill for 4 Person – Indoor BBQ Party Cooking – Natural Stone Grill Plate with 4 Wooden Spatulas, 600W – Mega Value
Description:
Host a dinner party with a difference with the Raclette Grill – a fun and exciting addition to gathering. Just gather your ingredients, then sit back and relax as guests take control of creating their own mouth-watering gourmet feast.
Natural stone plate and four small cheese plates,you can cook up an unbelievable variety of different dishes at the same time. It is detachable for easy cleaning.
Stone grill surface is incredibly versatile and cooks food quickly. Perfect for cooking vegetables, meat, fish, kebabs and more.
Searing meats, fish and burgers to succulent perfection is simple with the natural stone side of the grill, which locks in flavour and taste.
OH! Includes 4 individual non-stick coated raclette pans. Fantastic for melting cheese, grilling side dishes, heating sauces and warming up desserts; it's never been easier to serve up the full three course! Also comes with 4 wooden spatulas to stir and remove food.
Specifications:
Product size: 300x226x107mm
Carton Size: 400x330x200mm
Stone/Diecast plate size: 200x220mm
Meteral of the second layer: Stainless Steel Board
Switch: ON/OFF
Power: 600W , 230V , 50Hz
Package Include:
1 X Raclette Grill for 4 Person
4 X Small Cheese Plates
4 X Small Wooden Spatulas
B-ZWEB – Registered Famous Brand,Professional production of kitchen appliances,which is sold in supermarkets and stores with uniform quality in UK. ★★★B-ZWEB have fully confidence you'll be surprised at the quality when you open the product.Please don't compare our products with those who sells more than ten pounds.We believe you will purchase a durable product not disposable.★★★
Electric traditional raclette grill with floor tiles up grill for tasty,Raclette Grilling for 2 to 4 people
The stone is detachable and to give you the offers a easy to clean.
AdjustableTemperature Control | 600W Power | Four small cheese plates | Wooden spatulas
100% Customer Satisfaction Guarantee – ★UK Stocks and After Sales Service ★Fast Delivery ★ 2 Years Exchange and Repair Warranty giving you total peace of mind with your purchase today.
B-ZWEB Raclette Grill for 4 Person – Indoor BBQ Party Cooking – Natural Stone Grill Plate with 4 Wooden Spatulas, 600W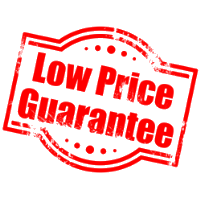 Discounted: Sale Items