Brand New CM© Laptop Screen for LP140WF1 SPB1 Dell E7440 E7470 14″ LED Display Panel Notebook Screen Matte Finish 1920 X 1080 Pixels Full HD 30 Pin EDP Connector for Sale – Bargain Discount
*******As our inventory changes all the time we are Dispatching Genuine High Quality Screens as shown in the PICTURES for use with the listed laptop model above. PLEASE IF YOU COULD CHECK THE PICTURE PRIOR TO PURCHASE SOME SIMILAR LAPTOP MODELS COME IN BOTH LED and CCFL TYPE SCREENS. Plastic display assembly, frame brackets, and screws not included it's just the Screen.****** THIS LISTING IS FOR A BRAND NEW LAPTOP LCD SCREENS IN ACCORDANCE WITH ISO 13406-2 NORMS. THIS NORM DICTATES AN ACCEPTABLE 2-5 DEAD PIXEL ******
Your CM© Laptop May Contain a LG Phillips / Samsung / Chungwa / Chimei etc LED Screen The Screen We Are Dispatching Would Be One of These Brands or a Compatible with a Similar Resolution and Quality
Brand New, Safely Packaged, Guaranteed to be in Stock
Warranty:3 Months (Only eligible for products sold by AJParts)
Screen Size: 14.0″ Screen ; Resolution:1920 X 1080 PIXELS (FULL HD); Screen Finish:Glossy/Shinny; Data Connector:30 pins EDP (Bottom Right); Touch Panel:Not Included.
Please note similar laptop models can take different types of screens and can come in both LED/CCFL Screens, so please match the picture against your old screen prior to purchase. Please note if an exact screen part number is not available in stock we will be supplying a 100% compatible part number.
Brand New CM© Laptop Screen for LP140WF1 SPB1 Dell E7440 E7470 14″ LED Display Panel Notebook Screen Matte Finish 1920 X 1080 Pixels Full HD 30 Pin EDP Connector for Sale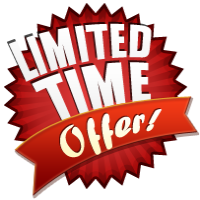 List More: Sale Items