Death comes to Downturn – murder mystery game for 18 girls – Discount Price
Downturn Shabby, the ancestral home of the Earl and Countess of Grandham is hosting a shooting party, but when the Earl is found dead in the library suspicion falls not on the blood-thirsty men who are grouse-shooting, but the gossiping, tea-drinking ladies who have gathered for the evening's dinner party.
The question on everyone's lips is who hand bagged the Earl and why?
The suspects:
Countess Flora Rawley – Lady of the manor

Lady Martha Rawley – Daughter of the Earl of Grandham

Lady Ethel Rawley – Daughter of the Earl

Mrs Pratmore – Cook

Maisy – Cook's assistant

Miss O' Ryan – Former lady's maid

Lady Carnavit – Countess

Mrs Snooze – Housekeeper

Virginia Woof – Writer

Joanna Carsteers – Yachtswoman

May Pickup – Silent movie star

Lady Astra – The first female Member of Parliament

Lady Petunia Unclear – Niece of the Earl of Grandham

Agatha Custard – A crime novelist

Lady Viola Rawley – Dowager Countess of Grandham

Dame Margo Flood-Gorge – Wife of the former Liberal prime minister

Mrs Emily Spankhurst – Suffragette

Mrs Dee Brett – Genealogist and publisher of a book on the peerage.
THIS GAME IS RATED: MATURE
Includes sexual tangles and adult themes, innuendo and mentions of sex outside of marriage.
This game arrives in an evidence envelope fully printed and ready to use.
18 character booklets and name labels
18 invitations and envelopes
CD and script of inspector (which means you can invite an extra guest if wished)
Full instructions
After sales support
Death comes to Downturn – murder mystery game for 18 girls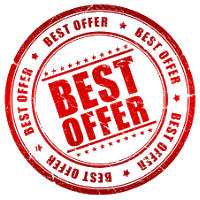 Bumper Bargains: Sale Best Buys