Digital Kitchen Scales 5000g / 11LB Accurate 1 Gram,Food Scales Digital Grams,Small Precision Electronic Kitchen Food Sales, Cooking Scales for Baking with Large LCD Display (Batteries Included)
Digital Kitchen Scales 5000g / 11LB Accurate 1 Gram,Food Scales Digital Grams,Small Precision Electronic Kitchen Food Sales, Cooking Weighing Sales for Baking with Large LCD Display Brush Silver Platform (Batteries Included)
Specifications:
1. Capacity: 5000g/11lb:0.4oz/5000ml
2. Automatic shut off Time: approximately 45s
3. Division: 1g/1ml/0.1oz
4. Weight unit: g/oz/lb/oz/ml
5. Minimal weight: 1g
6. Battery: 2 X AAA
7.Dimensions: 18 x 14 x1.5cm (L x W x H)
Package Includes
1x kitchen scales digital
2x AAA Batteries
1x User's Manual
Small kitchen scale High load capacity up to 11lb/5000g with graduation to 1g / 0.1oz precise,display of measurement results in Lb.oz/g/fl:oz/ml.
Digital kitchen weighing scale Unit conversion – Quickly convert your measurements by tapping the UNIT button at any time to switch between metric grams (g) and imperial ounces (oz) or pounds (lbs). You can even measure out your water, oil, milk or any other liquid in millilitres (ml)
Digital food scale Easy Tare: Features tare and auto-zero functions for easy compatibility with other containers; Measure in a mug, plate, or different sized bowl with dependable and hassle-free accuracy
Baking scale Energy-saving auto off function, Low battery and overload indication, powered by 2 AAA batteries.
Food scales digital SLIM DESIGN & EASY TO STORE: Slim shape with brush silver platform design makes food scale stylish. Portable to hang and easy to clean, brings your kitchen more convenience!
Digital Kitchen Scales 5000g / 11LB Accurate 1 Gram,Food Scales Digital Grams,Small Precision Electronic Kitchen Food Sales, Cooking Scales for Baking with Large LCD Display (Batteries Included)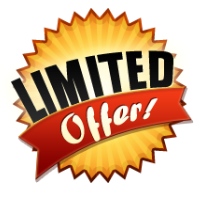 View More: Sale Bargains