Fansteck Bubble Machine for Kids, Portable Frog Shape Bubble Blowing Machine, Lovely Animal Modelling with Big Eyes, High Output, Bright Color, for Kids, Boys, Girls, Children – Bargain
Fansteck – Funny Tech for Everyone! Your Better Choice!
Fansteck Battery Powered Bubble Machine with Cute Frog Shape. Perfect for making interesting bubble effect! An ideal gift for kids.
Just one button! Large numbers of bubbles fly out! This Little Green Guy "flirts" with you with big twinkling eyes and kind smell. Come on! Get it home!
Easy Operation
1. Check the bubble machine firstly;
2. Put 4 AA Batteries into the battery compartment(in bottom of the device);
3. Pour the appropriate amount of bubble solution (or washing up liquid soapy water liquid) into the tank;
4. Press the "ON" of the power switch;
Then the device is start to work. Enjoy the flying bubbles!
Specifications
Tank Capacity: 1.4 FL Ounces(40ml)
Material: ABS
Item Size: 4.7 x 3.9 x 4.9in(11.9 x 9.9 x 12.4cm)
Package Size: 4.8 x 4 x 4.95in(12.1 x 10.1 x 12.5cm)
Weight: 70z(200g)
Output: 500+ bubbles per minute
Quantity of Bubble Blowing Wands: 8
What's Included
1 x Fansteck Bubble Machine
1 x Screwdriver
6 x Bubble Blowing Bar for Kids
1 x User Manual
Worry-free Warranty
At Fansteck, we believe in our products. That's why we provide all our products 18-month warranty and friendly after-sale service.
NOTE
1. Please control the concentration of bubble solution well, NOT TOO STRONG, otherwise the machine can hardly make bubbles;
2. Due to the small and portable design, the air duct of the device is compact, so it sounds a little noisy in a very quiet place when it runs;
3. The real output always depends on heat and humidity, and the quality of the bubble solution;
4. Better not use it in the humid environment in case of a short circuit;
5. Keep the air intake ports free from blockage.
❤ High Output – This Green Frog Bubble Machine can generate over 500 bubbles per minute by its powerful motor and spanning wands [Please control the concentration of bubble solution well (NOT TOO STRONG), otherwise the machine can't make bubbles at all]
❤ Good Material – Made of non-toxic and superior ABS plastic; safe, durable and colorful! It is friendly and safe for kids to enjoy, coming with our 18-month warranty and lifetime after-sale service [E-mail: [email protected]]
❤ Portable – It's lightweight and not large for kids, which means easy and convenient to take away by little boys or girls
❤ Easy to Use – 1. Pour the bubble solution into the machine; 2. Press the on-off button; 3. Start to work! Please Enjoy the fun! [Bubble Solution and AA Batteries are NOT included]
❤ Ideal Gift for Kids – Funny and cute green frog shape with big beaming eyes! Good outlet of bubbles! It's easy to make interesting bubble effect and good to decorate the birthday party, Christmas, Holidays. A wonderful gift for kids
Fansteck Bubble Machine for Kids, Portable Frog Shape Bubble Blowing Machine, Lovely Animal Modelling with Big Eyes, High Output, Bright Color, for Kids, Boys, Girls, Children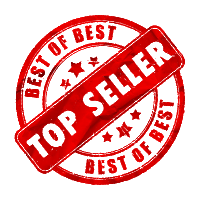 List More: Sale Offers