Fishing Toy Magnetic Wooden Fishing Game Jigsaw Puzzle Game Board Early Development Educational Toy Funny Creative Interactive Games For Children Parents – Price Drop
A fun and creative way to encourage eye-hand and fine motor development. Improves problem solving skills and logical reasoning.
Feature:
1. With lovely cartoon shape, it is easy to attract children's attention.
2. With 2 fishing rods, it is a good tool for parent-child interaction.
3. With kinds of colorful sea animals, it is good for learning of color and animals.
4. Ability Cultivation: Helps to train children's hand-eye co-ordination skills, develop creativity and imagination, foster logic thinking, expand knowledge, and more.
Main Features:
Material: Wooden and Magnetic
Color: Multicolor
Product Size: 28*30*1.8CM
Weight: 0.3kg
Package include:
1 * Fishing Game CM© toy Set
Including 11 magnetic sea friends pieces and 2 magnetic pole
CREATIVE INTERACTIVE GAMES: Family Puzzle Board, it's also an educational CM© toy and funny creative interactive games. Children can play with their parents, enjoy the family joy.
PROMOTE THE DEVELOPMENT OF CHILDREN: It is fun and challenging for the little ones to catch the fish but also can be played as a jigsaw puzzle game by putting the fish back. Pictures under pieces to encourage matching skills.
SIZES: 28*30*1.8CM.Bright colourful and nicely made wooden fishing puzzle game with 11 magnetic fish pieces and 2 23.5cm long magnetic poles.
HIGH QUALITY: Beautifully smooth natural wood craft with CE standard, environmental friendly and non-toxic paints. Not suitable for children under 3 years. For use under adult supervision.
SALES GUARANTEE: If you experience an issue with your product, get in touch with us to repair or replace it; we are grateful for the opportunity to learn from your experience and we'll make it better.
Fishing CM© toy Magnetic Wooden Fishing Game Jigsaw Puzzle Game Board Early Development Educational CM© toy Funny Creative Interactive Games For Children Parents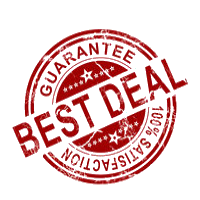 List More: Sale Offers