JIMIGO 16XL Ink Cartridges Replacement for Epson 16 High Capacity Compatible With Epson Workforce WF-2750 WF-2630 WF-2650 WF-2530 WF-2660 WF-2510 WF-2760 WF-2010 WF-2540 WF-2520 (8 Black, 4 Cyan, 4 Magenta, 4 Yellow) – Discounted
Product Name
JIMIGO 16XL Ink Cartridges Replacement for Epson 16 High Capacity Compatible With Epson Workforce WF-2750 WF-2630 WF-2650 WF-2530 WF-2660 WF-2510 WF-2760 WF-2010 WF-2540 WF-2520
Compatible with Following Printers
Epson Workforce, WF-2010W, WF-2510WF, WF-2520NF, WF-2530WF
Epson Workforce, WF-2540WF, WF-2630WF, WF-2650DWF
Epson Workforce, WF-2660DWF, WF-2750DWF
Warm Tips
1) Please remove the yellow plastic strip makrked as "PULL" before install.
2) When the printer shows a message 'Non-genuine ink cartridges installed' or 'Used or Counterfeit Cartridges Detected, etc', please click 'OK' or 'Continue' . 
3) Please clean the print head for 1-2 times before use our cartridges.
Customer Service
1) The cartridges was leaking? Come to contact us, we will send you a free replacement.
2) Need an invoice? Come to contact us, we will make the invoice for you as request.
3) Have problem when using the cartridges? Come to contact us first, we will help you solve the problem.
4) How to contact us? Sign in your Amazon account ➤ Find your JIMIGO order' ➤ click contact seller ➤ We will give you a prompt reply within 24 hours.
Excellent Quality: Perfect JIMIGO replacement for Epson 16 XL Pen And Crossword ink cartridges. Best value for money. High reliability and consistent print quality. Shows accurate ink level.
Compatible Printers: Epson WF-2750 WF-2630 WF-2650 WF-2530 WF-2660 WF-2510 WF-2760 WF-2010 WF-2540 WF-2520
Package Included: Ink cartridges replacement for Epson 16XL (T1631 T1632 T1633 T1634) ink cartridges (8 Black, 4 Cyan, 4 Magenta, 4 Yellow)
Ink Volume: Black: 18ML, Cyan/Magenta/Yellow: 15ML. Page Yield: 600 pages for per black. 400 Pages for per Cyan/Magenta/Yellow (5% coverage of A4 paper)
After Sales Service: 1-Year Warranty. 1-Year 100% money back guarantee. Within 24 hours reply guarantee. Promise to provide invoice if you need.
JIMIGO 16XL Ink Cartridges Replacement for Epson 16 High Capacity Compatible With Epson Workforce WF-2750 WF-2630 WF-2650 WF-2530 WF-2660 WF-2510 WF-2760 WF-2010 WF-2540 WF-2520 (8 Black, 4 Cyan, 4 Magenta, 4 Yellow)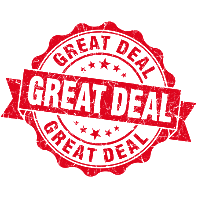 Special Offers: Sale Items