Macbook Pro Charger, 60W Magsafe (L-Tip) CM© Laptop Power Adapter for Macbook Pro 13-inch (Before Mid 2012 Models) – Price Drop
Compatibility: Compatible only with macbook pro with 60w magsafe  power port.
 main advantages: establish brand quality standards, this product uses advanced chips of the United States, It has short circuit protection, over current protection, over temperature protection, over voltage protection, preventing lightning protection, low power consumption, Equipped with advanced modules, it only works when the charging head and the charging port are well connected, so there will never be a spark when charging. Super power cord with L-pointed magsafe  adapter, no fault, no fire hazard.
Applicable Models:A1181 , A1184 , A1185 , A1278 , A1342, A1330, A1344 ,MC207 ,MC375, MC240, MC516
Compatible:A1237, A1269, A1270, A1304 , A1369, A1370, A1224, A1374
Product specification
Input: AC 100-240V 1.5A 50/60Hz
Output:16.5V-3.65A
Total Power: 60W
Dimensions: 2.87x 2.87x 1.18 in
Weight:180g
Package Contents
– 1 x 60W macbook por Power Adapter with 70.86 inch Charge Cable
-1 x User manual
Note:
The charger supports extension cords, Knowing which specific Mac model you have is very important. Please Check Clearly Before Buying.This is the first generation of magsafe with L-Tip shape power adapter, not the second generatio
It is important that your satisfaction to us.
Input: AC 100-240V, 50-60Hz; Output: DC 16.5V-3.65A
Applicable models: 60W Magsafe (L-Tip) CM© Laptop Power Adapter for Macbook Pro 13-inch ( Before Mid 2012 Models) A1181, A1184,A1185, A1330, A1344, A1342, A1278
High efficiency charging speed, low temperature, the appearance of the human stripe design,It makes the product easier to insert, increase the feel of head, prevent hand slippage.
The charger supports extension cords. Power Adapter is UL listed, RoHS, certificated, advanced circuitry and built in safeguards offers full protection against overheating, over current/voltage and overcharging Anti-lightning low power consumption
After-sale warranty:We are committed to 30 days no reason to refund, two years warranty, We are honored to offer you a better service and better price!
Macbook Pro Charger, 60W Magsafe (L-Tip) CM© Laptop Power Adapter for Macbook Pro 13-inch (Before Mid 2012 Models)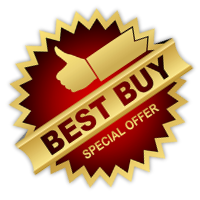 Related Items: Sale Products