MakerHawk 4pcs Raspberry Pi DC Brushless Cooling Fan Heatsink Cooler Radiator Connector Separating One-to-Two Interface 3.3V 5V for Raspberry Pi 2/Pi 3/3B+ and Pi Zero/Zero W or Other Robot Project
4pcs Raspberry Pi DC Brushless Cooling Fan Heatsink Cooler Radiator Connector Separating One-to-Two Interface 3.3V 5V for Raspberry Pi 2/Pi 3/3B+ and Pi Zero/Zero W or Other Robot Project
Features:
This Pi fan not only support Raspberry Pi 2/ Pi 3/3B+ and Pi Zero/Zero W, but compatible with other development board.
Its connector is separating, One-to-Two interface, can choose 3.3V or 5V.
Rated voltage: DC5V
Working voltage: 3.0-5.8V
Current: 0.18A
Air volume: 5 m3 / h
Number of revolutions: 13200RPM
Noise: 18 dB

Package Including
4 * pi fan
16 * nuts M2.5
16 * screw M2.5 * 14mm
√.Installation Screws Included: Don't need to purchase screws by yourself. Intimate service, easy to install!
√.Super Quiet: This fan will not make you feel uneasy during they are working, but also a quiet experiment environment for you. Perfect Cooling Tool: Allows your Raspberry Pi or other experimental tools to quickly dissipate heat and will extend the working life of your Pi or other development boards!
√. Suitable for A Variety of Products: Pi fan, Raspberry Pi zero w heatsink, suitable for Raspberry Pi 2/ Pi 3/3B+ and Pi Zero/Zero W, Retroflag NESPi case and Nespi Case. Not only using them for Raspberry Pi but also for cooling of a desert traversing robot project. It just another addition to them fleet. Will works wonderfully!
√. Strong After-sales Service Team: As long as you have any questions about the product, we will resolve your issue immediately if received your email, your satisfactory purchase experience is our greatest hope! How to email us? Plz click "MakerHawk" and click "Ask a question" to email us! Looking for your consultation!
MakerHawk 4pcs Raspberry Pi DC Brushless Cooling Fan Heatsink Cooler Radiator Connector Separating One-to-Two Interface 3.3V 5V for Raspberry Pi 2/Pi 3/3B+ and Pi Zero/Zero W or Other Robot Project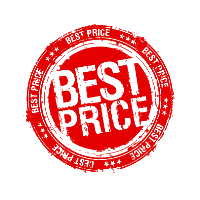 Discounted: Sale Offers