Matrix White Electric Fan Forced Oven & Cookology Built-in Solid Plate Hob Pack – Sale
Matrix MS001WH 60cm White Built-in or Under Single Electric Fan Oven & Grill
Easy clean enamel interior
Cooling fan
Integrated anti-tilt shelving
Double glazed door
Removable door
Flat oven shelves: 2
No. shelf positions: 5
Single glass door interior- non-removable
Technical Specification:
Power Supply: 13A – doesn't come with a plug but you can fit a plug and plug it into your mains
Net Capacity: 56 Litre
Gross Capacity: 60 Litre
Rated power: 2kW
Lighting: Interior halogen light
Accessories: 1 x flat oven shelf, 1 x grill pan with grid, 1 x grill pan handle
Energy efficiency class: A
Energy consumption conventional: 0.8kW
Size of cavity classification: M
Time to cook a standard load: 28min
Cookology 60cm White Solid Plate Hob SEP600WH
White Colour
Enamel Hotplate
Automatic Electronic
2 x 2 kW Zones (1 with a Red-Dot for added Speed)
2 x 1 kW Zones
Hob on Light
Technical Specifications:
No power cord – This Hob Must Be Hardwired by a Qualified Electrician – It Will Not Plug In
This stunning oven looks great with its white finish, simple controls and inox handle. The interior has a black enamel lining which makes it really easy to keep as does the removable door.
There are 4 functions with this oven based around fan oven cooking, deforst, full and also the half grill function. The MS001WH is incredibly energy efficient and has an A rating.
This White Hotplate Hob is brought to you by Cookology, our Unbranded Appliance Range, famous for delivering Superior Quality Products without the Price Tag – and because this Hob isn't Branded, it will fit into any home without making your kitchen look like a jumble sale of different Brands.
The SEP600WH is a Rotary Control Hob which means it is simple to use for all ages. This makes it ideal for Student Halls, Elderly people and everything in-between. There are no fancy buttons or finicky Touch Controls – Simply turn the dial and away you go! If you are used to Cooking with simple controls, this Hob will win your confidence and trust when cooking.
The SEP600WH is a standard size and requires a standard cut-out of 560mm by 490mm, this means that in most cases your electrician won't have to resize your existing cavity.
Matrix White Electric Fan Forced Oven & Cookology Built-in Solid Plate Hob Pack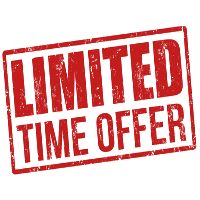 More Promoted: Sale Products