Murder on the Disorientated Express for 10 players – Cheap
The Disorientated Express, probably one of the most luxurious trains in the world, is always fully booked. Even now, in 1938, with war looming menecingly on the horizon, her luxury Pullman coaches are packed with travelling rich and famous making their way from Istanbul to Constantinople.
The train has excelled in reliability and punctuality over the years, but today all that is about to change. A famous rocket designer known as Werner Von Black, has been discovered in his sleeping compartment – dead. The only question is: who killed him?
The Suspects:
Sigmund Froid – The Cold Austrian Psychoanalyst
Heidi Evidence – Swiss Bank Clerk
Ivan Ego – Russian Inventor
Dee Sypher – Code Breaker
Herr Cutt – German Barber
Kiki De'Leggs – French Cancan Dancer
Ed Lines – New York Times Reporter
Lida Hosen – Lingerie Shop Owner
Jean Paul Gauteebeard – French Fashion Designer
Maria Vontrapped – Singer
THIS GAME IS RATED: MATURE
This game contains content that may be suitable for persons ages 17 and older. This game contains:
Sexual Themes – References to two timing relationships, and making advances.
A murder – violence suggested.
Comic Mischief – Depictions or dialogue involving slapstick or suggestive humour
Mature Humor – Depictions or dialogue involving "adult" humor, including sexual references
Crude Humour – Depictions or dialogue involving vulgar antics, including "bathroom" humour
10 character booklets and name labels
10 invitations and envelopes
CD and script of inspector (which means you can invite an extra guest if wished)
Full instructions
After sales support
Murder on the Disorientated Express for 10 players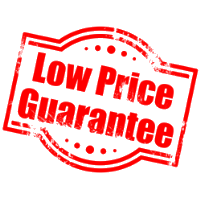 More Promoted: Sale Offers