New 2018 MacBook Pro 13″/Quad Core 8th Generation 2.3GHz i5/16GB/256GB SSD/Intel Iris Plus Graphics 655/Triple booting with macOS and Windows 7 AND Windows 10 Pro – Sale
We are selling a brand new 13″ 2018 MacBook Pro Retina computer, Intel Quad Core eighth generation i5 'Coffee Lake' processor clocked at 2.3GHz, the very latest UK model, fully boxed in original packaging. The machine comes with 16GB of 2133MHz RAM, a 256GB PCIe-Based flash storage, Intel Iris Plus Graphics 655, the new Apple "Force Touch" trackpad, Bluetooth 5.0, Wireless Networking 802.11a/b/g/n/ac, and includes 4 x Apple's Thunderbolt 3 Ports, a revolution in data transfer technology. These are available in either silver or space grey, just let us know at purchase please. This is the model with the Touch Bar and Touch ID integrated. Included in the price is a brand new Mac Compatible DVD/CD Burner (as no Mac now ships with one). Comes Triple booting with Windows 7, and Windows 10 Professional, full 12 month Apple UK warranty and UK Keyboard, and power supply. The machine comes with the latest version of MacOS and also Windows 10 Pro and 7 Pro, along with Microsoft Office for Mac 2016, and much more. We include a compatible high speed CM© USB DVD/CD Burner/Drive for playing and burning CDs and DVDs (Apple's machines do not ship with one) as well as an online backup with an image of your own machine on it, so you will never lose your data – and a 4-Port CM© USB Hub. We do provide custom storage solutions as well, please see our other listings or contact us for a quote. You can have an extra 1TB, 2TB, 3TB, 4TB, 6TB or even 8TB extra, all already configured for your Mac as external storage and a Time Machine automatic backup. All drives are high quality, high speed CM© USB 3.0 drives. We can even install Windows/Linux on the external drive if you prefer. Please contact us for a quote.
UK model and keyboard. Triple Booting – Run Both MacOS and Windows 7 plus Windows 10 Professional. All Licence keys provided.
VAT Included in price, and B2B sales via Amazon available. Comes with Office 2016 For Mac and iLife 2017 and so much more.
Perfect Office 2-in-1 solution. Run QuickBooks, Sage etc natively in Windows. Simple plug and play for anyone coming from a Windows background. All from a company with 12 years experience building and selling Macs.
Any MacBook model available, just ask. All configurations.
European Wide Shipping Available along with custom storage options. Personal Quick Start Guide Included. Native Windows installation available. Custom Storage solutions also available.
New 2018 MacBook Pro 13″/Quad Core 8th Generation 2.3GHz i5/16GB/256GB SSD/Intel Iris Plus Graphics 655/Triple booting with macOS and Windows 7 AND Windows 10 Pro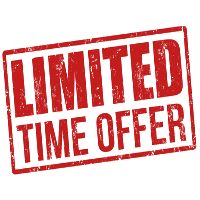 More Promoted: Sale Items