[New Upgrade] Stylus pen, Zoonnis 2 in 1 Universal Capacitive Stylus Pens for Touch Screens Devices, High Sensitive Pen Fit Apple iPad Mini Air iPhone Tablets Kindle Samsung Galaxy Note, Fine Metal Styli Ballpoint Pens (8 x Mixed Colour) – Limited Price
Thank you for coming to our Zoonnis shop.
Zoonnis is a company focused on providing customers with high quality products and high quality services. We have done many years of the stylus pen.
Zoonnis 2 in 1 universal capacitive stylus pen is a high quality stylus pen that work well on all kinds of touch screens devices.
Why you should choose our Zoonnis Capacitive Stylus Pen?
☞ It can protect your touch screens from fingerprints, scratches and grease by your hands.
☞ It can be very easy to solve the problem of women/men long nails or artificial nails touch inconvenient.
☞ It can replace your fingers in the cold winter, don't need to take off warm gloves, keep your fingers warm.
☞ It can relieve pain when your fingers have arthritis or inconvenience.
☞ It can provide convenience for your office or study, and capacitive pens + ballpoint pens make writing and touching easier.
Characteristic:
✔ HIGH SENSITIVE: Our stylus pens have a very fast response speed, responsive speed is as fast as finger touch.
✔ 100% COMPATIBILITY: It can be compatible with all touch screen devices including iPad pro,mini, Air, iPhone 5/5s/5c, 6/6s Plus, 7/7 Plus, 8/8 Plus, X, Kindle, Kindle Fire, Samsung Galaxy, Note, Edge,Tablets and so on.
✔ HIGH QUALITY BALLPOINT PEN: High-grade appearance and smooth black ink make your writing and drawing smoother. Rich texture and feel.
Specifications:
Dimension: 150 x 10 x 10 mm
Weight: 16.5g
Ink Color: Black
Main Material: High Quality Aluminum and Rubber.
Package Included: 8 pcs colorful stylus pen
NOTE:Color may be vary slightly due to different production batch and thecolor calibration of each individual monitor,please refer to the real item you receive.
❤If you have any questions, please feel free to contact us. We will give you a satisfactory solution. Our After-sales Customer Service Email: [email protected]
【 HIGH SENSITIVE】Using high quality soft rubber TIP, ultra-sensitive stylus, smooth used on all touch screens devices of digital display products. Responsive speed is as fast as finger touch, it can keep your touch screen from fingerprints, scratches and grease by your hands.
【100% COMPATIBILITY】Through thousands of experimental tests on various touch screen devices, our designers have solved the problem of capacitive pen incompatibility, and produced Zoonnis capacitive stylus pen. Excellent compatibility makes it fit all touch screens devices, such as iPad, iPad pro, iPad mini, iPhone 6 6s 6Plus 7 7s 7Plus 8 8plus x, Samsung Galaxy s7 s8 s9, Samsung Note, Samsung Edge, Kindle, Kindle Fire, Tablets and so on.
【FINE ERGONOMIC DESIGN】Made of high quality aluminum with excellent electroplating process, rich metallic luster,very durable. Two thread design and 10mm pen width, you can hold the pen easily without sliding your hands. Single Pen weight 16.5g and 150mm pen length, when writing or touching, you will get a good feel experience of your hand. Actually, our ballpoint pen (black ink) Fine and smooth, long lasting flow, refill replaceable. It's a good partner for your work and study.
【A PERFECT GIFT FOR EASY CARRYING】Excellent perfect size is easy to clip right to your pocket, book. carrying case and tablet case. Aluminum body and clip make it strong to resist with rough use, will not slide out. [PACKING] 8 pieces Upscale, Elegant and Fine back-up metal pens with Black Ink for different situations. Perfect for your work and study. It's a great gift for your business client, colleagues, friends and families, when Christmas, Black Friday, Graduation, and Business Cooperation.
【100% SATISFACTION GUARANTEE】Our Zoonnis 2 in 1 Capacitive Stylus & Ballpoint pens have good quality assurance. We take responsible for any un-expectable issues in 24 Months. We provide friendly after-sales customer service, if you have any problem, please feel free contact us. We will help you solve the problem and give you a satisfactory answer. Our After-sales Customer Service Email: [email protected]
[New Upgrade] Stylus pen, Zoonnis 2 in 1 Universal Capacitive Stylus Pens for Touch Screens Devices, High Sensitive Pen Fit Apple iPad Mini Air iPhone Tablets Kindle Samsung Galaxy Note, Fine Metal Styli Ballpoint Pens (8 x Mixed Colour)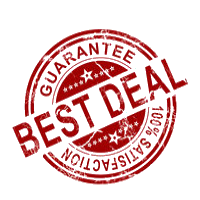 Special Offers: Sale Products