Once Upon a Murder – murder mystery game for 20 players – Top Reduction
Humpty Dumpty sat on a wall, Humpty Dumpty had a great fall…but no! Humpty didn't fall. He was pushed!
Which of these familiar fairy tale and nursery rhyme characters is the perpetrator? Can you solve this scrambled case?
The suspects:
Old King Cole – the King.


Dread Pirate – the Pirate.


Jack – the Beanstalk Climber.


Alice – the Investigative Journalist.


Queen Grimhilde (QG) – the Business Executive.


Contrary Mary – the Gardener.


Queen of Hearts – the Croquet Player and Baker of Tarts


King of Hearts – the Judge.


Miss Muffet – the Tuffet Sitter.


Mr R. – the Dealmaker.


Blind Mouse – the Runner.


Bo Peep – the Shepherdess.


Minnie Totts – Mother of many, the Shoe-dweller


Angus McDonald – the Farmer.


Cinderella- the Princess.
Mr Wolf – the Wolf.
Vacca – the Moon Jumper.
Simon – the Pieman.
Blue Fairy – Pinocchio's Wish Granter.
C.P.- the Pig who Built his House of Bricks.

THIS GAME IS RATED: TEEN
Includes no sexual tangles or adult themes. It does contain mild innuendo, and slapstick humour.
This game arrives in an evidence envelope fully printed and ready to use.
20 character booklets and name labels
20 invitations and envelopes
CD and script of inspector (which means you can invite an extra guest if wished)
Full instructions
After sales support
Once Upon a Murder – murder mystery game for 20 players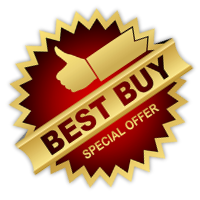 Discounted: Sale Best Buys